The MicroFogger is a tiny handheld fog machine that lets you create fog on a small scale when your space and/or budget are limited.
"The MicroFogger is the world's most versatile special effects fog solution," WorkshopScience says about its product. "It can produce a vast amount of non-toxic fog and is extremely portable – it can easily fit into your pocket which makes it ideal in situations where space is limited."
Powered by an internal battery that eliminates the need for a cable and external power source, the MicroFogger can put out fog for 45 minutes continuously. Used intermittently, it's designed to have enough power to complete a photo shoot without needing to recharge (via the USB port).
Two buttons on the device allow you to adjust power, and a main button functions as a trigger that releases smoke/fog, which is generated by liquid filled into the tank by unscrewing the metal nozzle and using an included dropper bottle.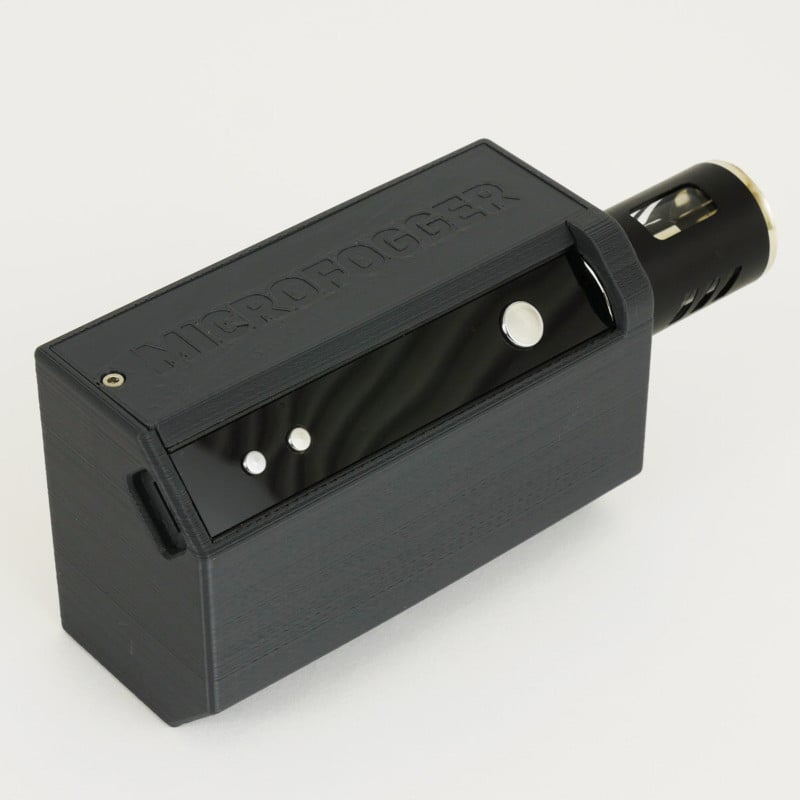 Photographer Mathieu Stern tested out the MicroFogger on a creative portrait shoot and found that it has advantages over traditional fog machines (the size and cost), unusual techniques such as vaping (health), and competing products such as Aerosol Atmosphere (the fog quality vs a haze).
Here are a few of the portraits Stern created with the help of the MicroFogger: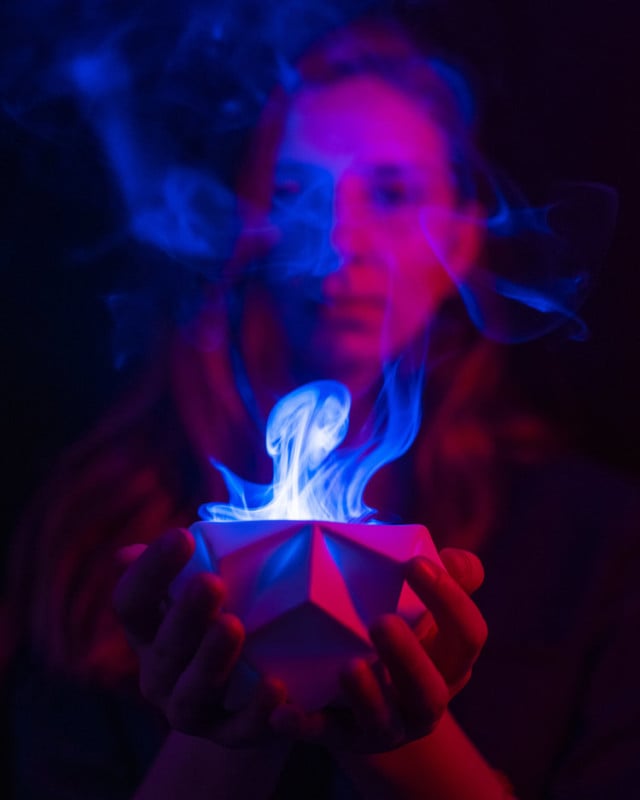 The MicroFogger is available through the WorkshopScience store for £80 (~$104) plus shipping.