If you ever feel like quitting your job and buying a plane ticket to some exotic location with only your backpack in tow, you might wonder which lens to bring. The Nikon 300mm f/2.8 would be on the top of my list.
Okay, let's face it: it's awkward sometimes to shoot on full-frame with a 300mm f/2.8, as you need to be very far to get your subject. But if I had to travel the world and only take three lenses with my Nikon D800E, it would be the Sigma 20mm f/1.4 Art, the Nikon 50mm f/1.8 AF-S G and the Nikon 300mm f/2.8 AF-S VR. That's it.
The 300mm f/2.8 VR is a hell of a lens. Combined with a TC 2.0 II converter, you get the equivalent of a 600mm f/5.6 AF-S VR with a very limited loss of sharpness. If you're a mad man like me, you throw that on an APS-C body and you get a nice 900mm f/5.6 reach. Then because you're even madder, you get something like a D7500 or D500 with the 1.3x crop shooting format on top of their crop sensor. That brings you to 1170mm at 12 megapixels.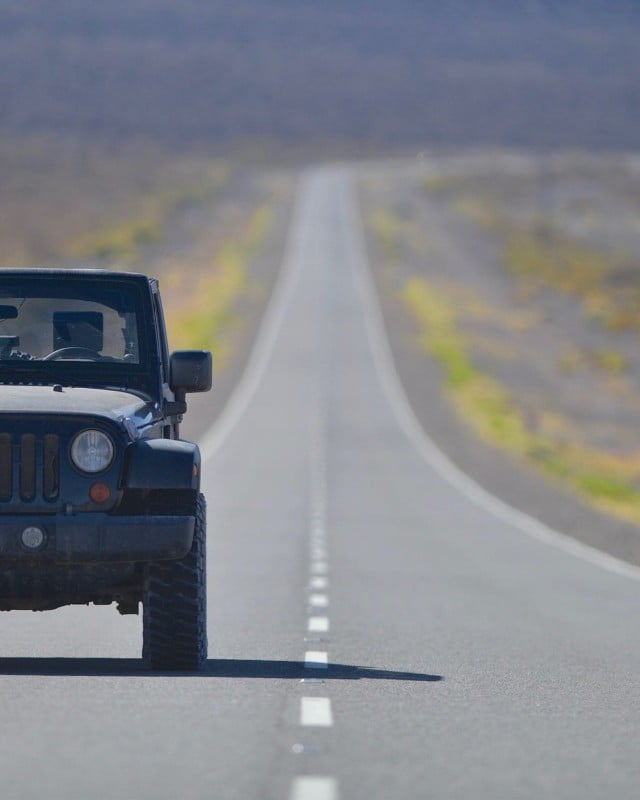 The 300mm f/2.8 AF-S VR is perhaps the sharpest lens you'll ever get to use (in my experience and opinion), along with the 200mm f/2 AF-S VR and the 400mm f/2.8 VR. Yes, sharper than the 600mm f/4 VR. Almost as sharp as a Zeiss Otus lens.
The 300mm f/2.8 makes you go shoot things. It looks cool with its carbon fiber lens hood. It is everything that you'd ever need and then some.
Most of the shots below were shot using the D300 and the D800E.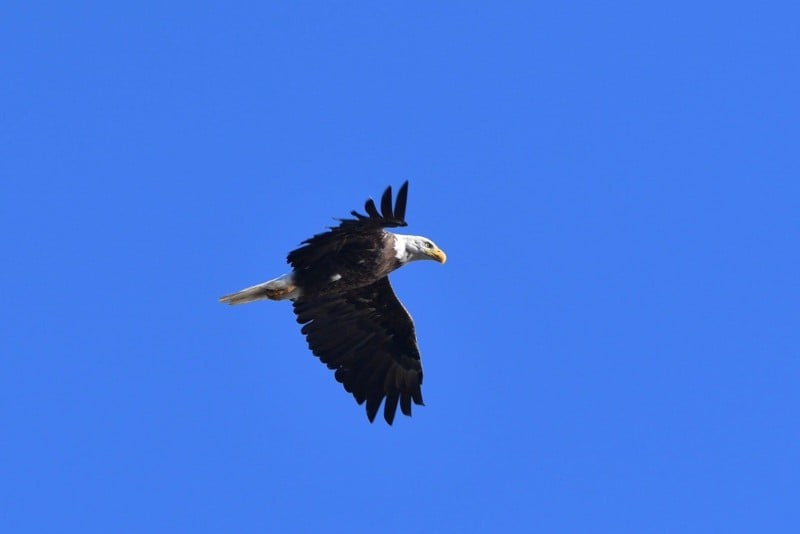 Sharp you say? Look at the details of this blue macaw (taken in Bolivia!) — it is from another world. I just wished I had a D850, as 36 megapixels sometimes isn't enough.
This is the kind of review in which the pictures speak for themselves. What else can I say? That the focus may be the fastest of any Nikon lens. That it weighs about two dictionaries. That it is the ultimate bokeh machine.
The bokeh is insane. Look at the pictures below. The ability to distance your subject from the background and the foreground is what makes this lens so special. From food photography to portraits, this lens is killer.
Peak sharpness is available from the get-go at f/2.8. At close range, shooting on full-frame, the in-focus zone is less than 2mm or something stupidly narrow like that. You have to nail the focus, but once it's nailed, it delivers the best results in the universe.
The background simply melts away!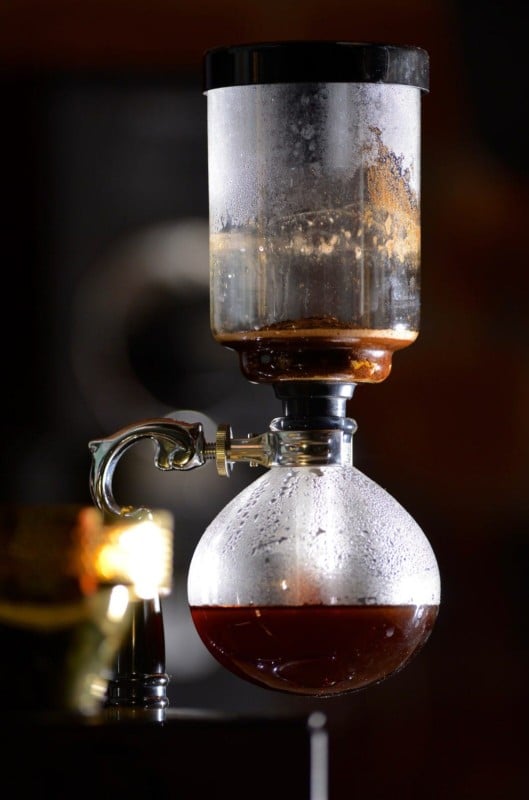 In the end, this lens created new photo opportunities. I made shots that I would never have made without this lens! I mean, it sounds like a no-brainer, but this lens will make you go shoot. The 70-200mm f/2.8 is awesome, but the extra 100mm of reach makes a difference.
Which version of the 300mm f/2.8 should you get? Well, if you can get a good deal on the non-VR version, get it. VR matters only below 1/500 of a second. If you plan to use it with the 2.0x converter on a crop body, then the VR is a must, most of the time anyway. You see, birds aren't always in direct sunlight. They usually hide in the shadows of the trees.
I would get the VR every single time if money were no object. If you are only shooting birds in flight, then it doesn't really matter anyway.
The 300mm f/2.8 VR is so much sharper than the newer 300mm f/4 PF version. Not only that, but if you plan to use it a lot with the 2.0 teleconverter, having f/2.8 is critical. Losing two stops means that you will still be shooting at f/5.6, which makes the lens compatible with film cameras (such as the F5 or F6) and older Nikon bodies (D200, D300, D700, D3, etc).
The 300mm f/4 PF is a lesser lens that's too expensive for what it is. f/8 with a teleconverter makes it hard to autofocus at dawn and dusk on a modern body. There's no reason for you to get the 300mm f/4, other than if weight is a real issue (rock climbing, mountaineering, etc).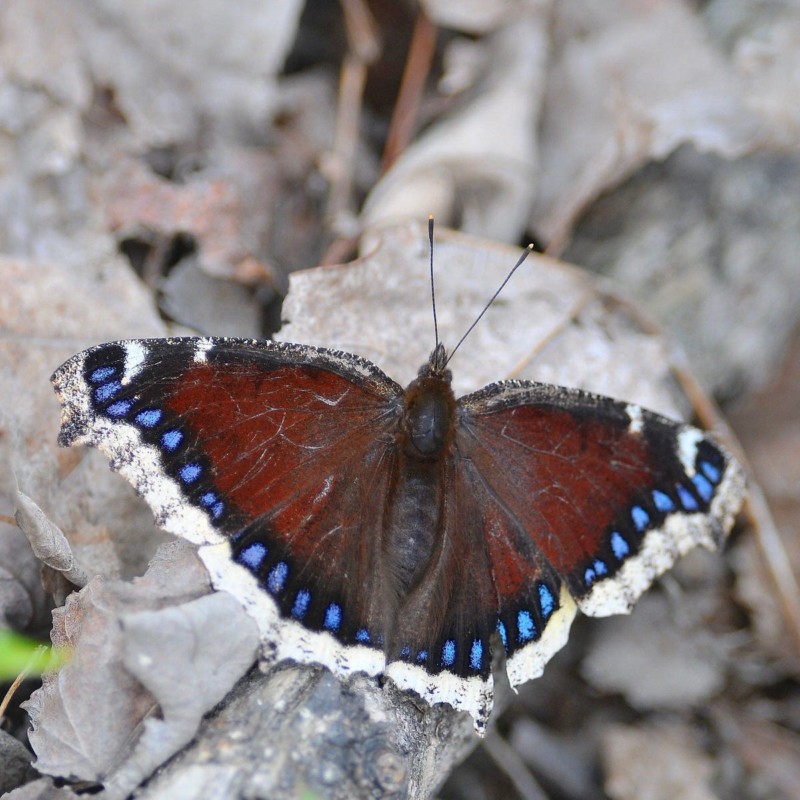 Pros
The look. A carbon fiber lens hood
The sharpness. This has got to be one of the sharpest lenses Nikon has ever made
The VR. Gives me at least 3 full stops advantage
The build quality. This is the most rugged Nikon lens ever made
Instant autofocus (closest to infinity)
Cons
The weight (but what would you expect?)
If you are looking for the ultimate Nikon lens, this is one of them. Nothing on the market is like this lens.
---
About the author: Jean-Pascal Remon is a photographer who recently completed an around-the-world trip with the Nikon 300mm f/2.8 VR. The opinions expressed in this article are solely those of the author. You can find more of Remon's work and writing on his website, The Most Beautiful World. This article was also published here.