Leica and rock star Lenny Kravitz have teamed up to unveil a new limited edition Leica M Monochrom. Called the "Drifter" Set, the new Kravitz-designed camera features faux python skin.
"The striking special edition set celebrates Kravitz's dedication to visual storytelling and pays homage to his inspired, nomadic lifestyle," Leica says. "A self-proclaimed drifter himself, the attractive set was designed with Kravitz's vision of being a free spirit, always on the road and open to adventure – ingredients that ignite visual storytelling."
The set contains a Leica M Monochrom camera, a Leica Summicron-M 28mm f/2 ASPH, and a Leica APO-Summicron-M 75mm f/2 ASPH.
Kravitz is a die-hard Leica enthusiast and got his first Leica camera from his father who worked as a war journalist.
"When I started shooting, I jumped in headfirst with the same energy that I did with music," Kravitz says. "I just went for it; I opened my heart and my eyes and since then photography has brought so much joy and fulfillment to my life. With photography, I am able to bottle a piece of time in a photo. That moment then lives on afterwards and never dies. I love that."
The Drifter set is adorned with vegan python leatherette, a sepia-brown paint finish, and pure brass edges.
And in addition to the camera and lenses, the set also comes with matching accessories, including a vegan python carrying strap, matching brown vegan leather carry cases for each lens, versatile pouches, and a brown "Drifter Traveler" weekender bag.
Here's a video promoting the Drifter set:
A "Drifter" photo exhibition is being launched alongside this camera set at the Leica Gallery in Wetzlar, Germany.
"The photo series, inspired by Kravitz's nomadic lifestyle, will feature intimate portraits, laconic snapshots, carefully observed scenes from the street and well-composed moments in hotel rooms, all captured during his time on the road," Leica says.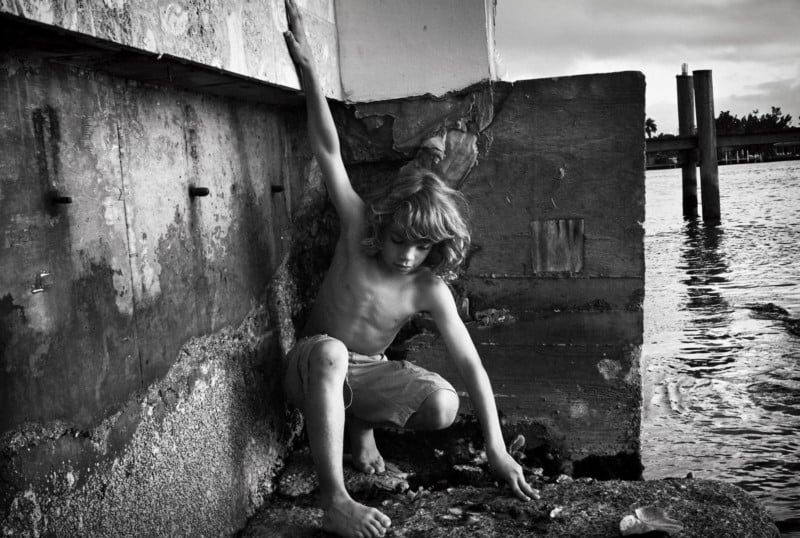 The Leica M Monochrom "Drifter" set will be limited to 125 sets worldwide and is on sale today at select Leica Stores and Boutiques with a price tag of $23,950.