Panasonic has announced the new LUMIX S1H full-frame mirrorless camera, the third L-mount camera after the S1 and S1H announced back in February 2019. The S1H is the world's first digital interchangeable lens camera to offer 6K/24p video recording.
The S1H "combines the video quality of a professional camera and the high mobility of a mirrorless camera," Panasonic says. "It accommodates a variety of recording formats like 4:3 Anamorphic mode, to meet professional needs. Its high-resolution data can also be used to create 4K videos with higher image quality or to crop images in 4K."
The camera can shoot 6K/24p with a 3:2 aspect ratio or 5.9K/30p with a 16:9 aspect ratio. It's also the first full-frame digital interchangeable lens system camera to allow for 10-bit 4K/60p recording.
Equipped with V-Log/V-Gamut with 14+ stops of dynamic range, the camera will produce footage comparable to what you'd achieve with the $16,500 Panasonic Cinema VariCam and the highly-regarded LUMIX GH5/GH5S.
It can "capture everything from dark to bright areas," Panasonic says. "So much so, that the color and even the texture of human skin are faithfully reproduced."
There's no video recording limit in the camera, so you'll be able to shoot for as long as your memory card or battery allow (assuming the camera stays under the certified operating temperature — otherwise, it may shut off recording to prevent heat damage).
Other reported features and specs of the S1H include dual card slots (XQD + SD), a 3.2-inch triaxial tilt screen, a 5.76-million-dot OLED EVF with a 120Hz refresh rate, a 225-area DFD AF system, a 3100mah battery, a USB-C port, an HDMI port, a 2.5mm port, and 3.5mm microphone and headphone jacks.
"Panasonic now offers three innovative models in the LUMIX S Series of full-frame Digital Single Lens Mirrorless cameras – the S1R, the S1, and the new S1H," Panasonic says. "The LUMIX S1R is ideal for capturing high-resolution images, while the LUMIX S1 is an advanced hybrid camera for high-quality photos and videos, and the LUMIX S1H is designed especially for film production."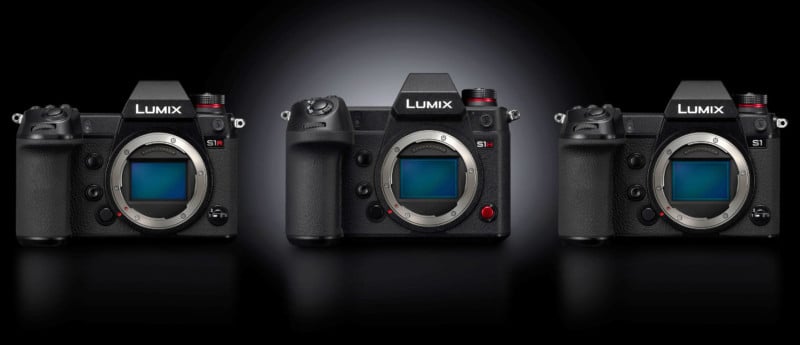 "With this lineup, Panasonic is committed to meet the demands of every imaging professional by challenging the constant evolution of the photo/video culture in today's new digital era," Panasonic says.
Panasonic has yet to reveal the camera's full specs and capabilities, so there will be another announcement for the camera leading up to its expected release date sometime in the fall of 2019. It'll have a price tag of around $4,000.