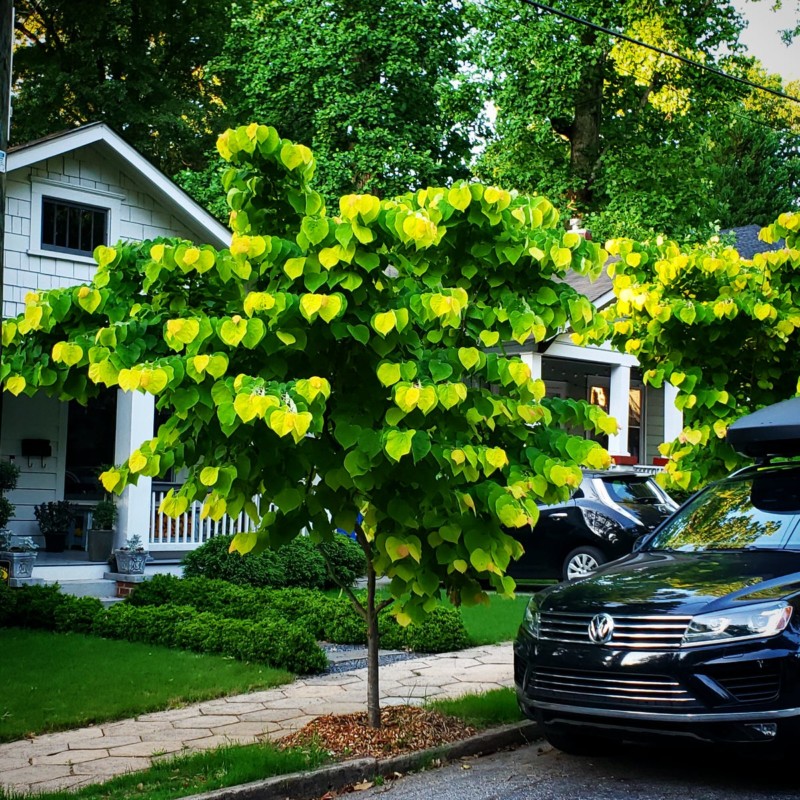 Want to plant a tree fit for a photographer? Check out the Rising Sun Redbud. At certain times of the year, its leaves look like a bokeh explosion.
Sean Kintz was in the leafy Inman Park neighborhood of Atlanta when he came across the tree above and was impressed by how the leaf pattern makes it look out of focus.
After consulting with a tree-savvy friend, he learned that it's a Rising Sun Redbud, a specific variety of eastern redbud (Cercis canadensis), the state tree of Oklahoma.
"The leaf colors are spectacular, with new growth starting apricot, graduating to vivid gold, and finally to bright green," writes Spring Hill Nurseries. "Its tough constitution lets it withstand drought, heat, poor soil and pollution, while the leaves are impervious to sunburn.
"Excellent for wildlife, too – in spring, butterflies and early-arriving hummingbirds love the nectar of the small, bright pink flowers. Later, the seeds attract a number of songbirds, including goldfinches, quail, and the occasional chickadee or cardinal."
If you'd like your own Rising Sun Redbud, you can buy them online from Spring Hill Nurseries for $75 each.
---
Image credits: Header photo by Sean Kintz and used with permission