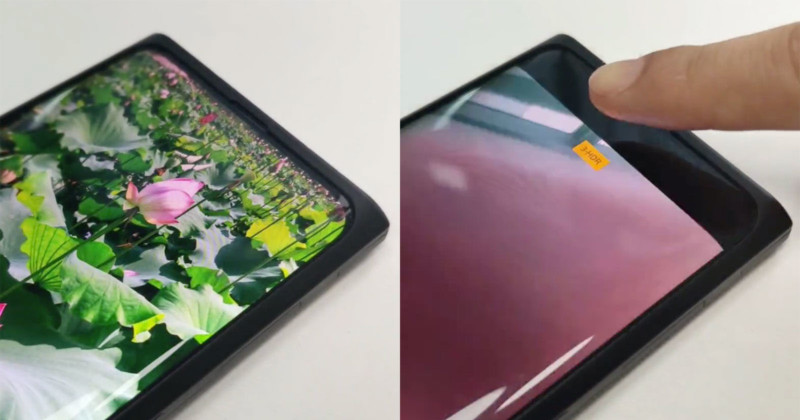 To avoid the dreaded "camera notch" interrupting smartphone screens, some manufacturers have begun introducing pop-up or flip-up selfie cameras. But, thankfully, the future looks like it will be more elegant with the introduction of cameras hidden under the displays themselves.
The Chinese smartphone makers Oppo and Xiaomi have both shared short videos showing their respective under-display camera technologies in action.
For those seeking the perfect, notchless smartphone screen experience – prepare to be amazed. 📲

You are taking a very first look at our under-display selfie camera technology. RT! 🤯 pic.twitter.com/FrqB6RiJaY

— OPPO (@oppo) June 3, 2019
Do you want a sneak peek at the future? Here you go…introducing you to Under-Display Camera technology!#Xiaomi #InnovationForEveryone pic.twitter.com/d2HL6FHkh1

— Xiaomi #5GIsHere (@Xiaomi) June 3, 2019
Both demonstrations show smartphones that feature edge-to-edge displays that cover the entirety of the front surface without any kind of notch or visible camera hole. When the front-facing camera is turned on, a live view is brought up on the screen while a strip near the top of the phones remains dark (without any visible camera).
While this type of technology avoids the notch and the downsides of having moving parts, there are still significant hurdles to overcome.
"At this stage, it's difficult for under-display cameras to match the same results as normal cameras, there's bound to be some loss in optical quality," Oppo VP Brian Shen says on social media. "But, no new technology jumps to perfection right away."
No word on when we might start seeing under-display selfie cameras appear on the market, but companies are definitely racing toward that future now.
(via Oppo and Xiaomi via Engadget)
---
Image credits: Header images by Oppo in screenshots by Engadget