The 2019 Apple Worldwide Developers Conference kicked off in San Jose yesterday, and Apple made several major announcements (including the new Mac Pro and 6K display) during the keynote presentation. One of the unveilings was for iOS 13, and a number of big improvements are coming to the iPhone's Camera and Photos apps.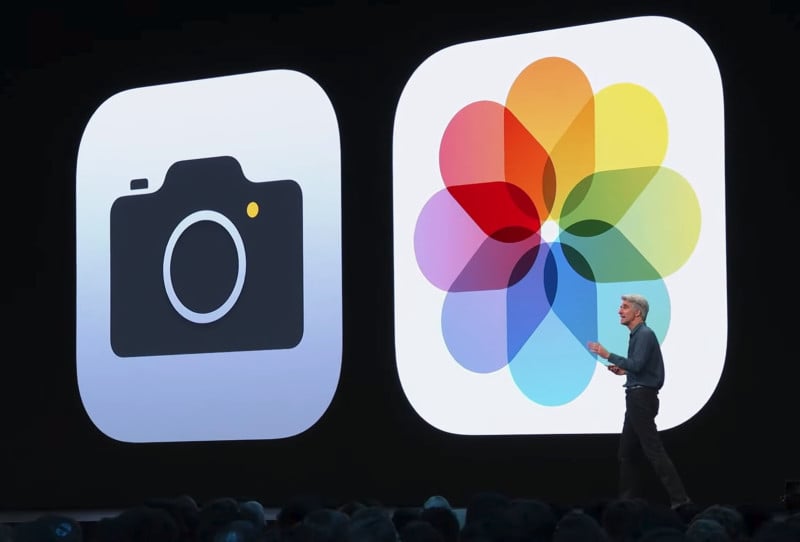 Portrait Lighting
Apple is "taking portrait lighting to a new level." There's a brand new Camera Portrait Lighting effect called High-Key Mono.
Portrait Lighting effects are now adjustable, just like they are in a real-world photo studio by moving lights closer and farther from subjects. Users can now pull back the intensity of effects for a more subtle, refined look.
Photo Editing
Adjustments are now presented in a series of icons, allowing you to see them at a glance, and adjustments can be made with a tap and a drag.
Adjustments in iOS 13 include Brilliance, Highlights, Shadows, Contrast, Saturation, Auto enhance, Vibrance, White balance, Sharpen, Definition, Vignette, and Noise Reduction.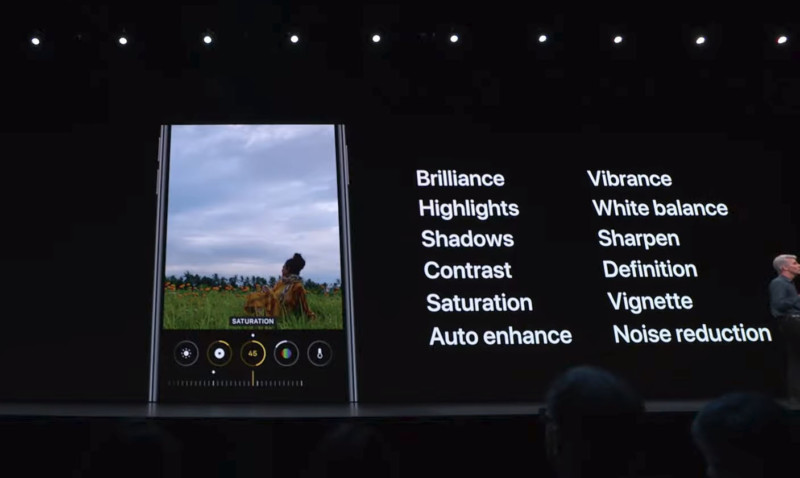 Video Editing
All of the photo adjustments are being brought to video editing for the first time. You can finally rotate a video using the built-in editing tools.
You'll also have Filters and a host of Effects and adjustments at your fingertips.
Browsing Photos
Apple is now using advanced machine learning to remove duplicates and clutter from your photos to highlight the best photos you care about.
Pinching lets you zoom out to see more photos or zoom in to see more details, all within the main Photos tab.
If the "All Photos" view is too much for you, you can now organize photos by Days, Months, and Years. The beautiful views highlight the most important memories from those timespans.
The Years view provides a high-level overview of your photo library. What's neat is that the content is dynamic based on your current context. As an example, the Years view being shown during the WWDC 2019 presentation shows photos from the event from all previous years.
Availability
You can learn more about the non-photo-related features coming in iOS 13 on Apple's website. The iOS 13 update will be released in September 2019 for iPhones newer than the 5S and 6 — those iPhones won't be receiving this update.