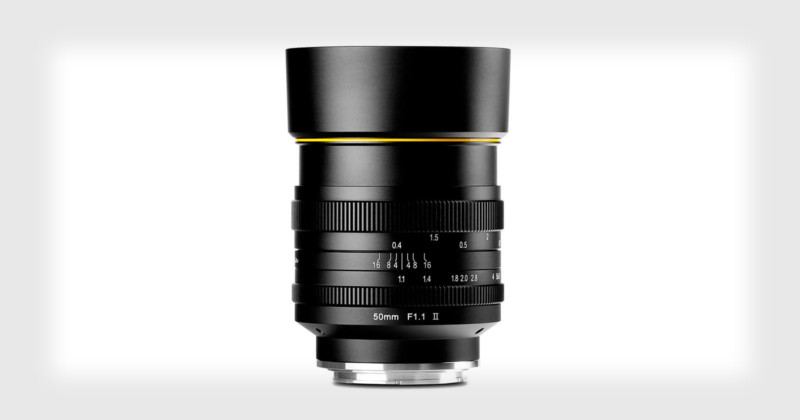 The Taiwanese lens maker Machang Optics has announced the Kamlan 50mm f/1.1 Mark II lens, a followup to the popular first version of the lens that provided photographers with an affordable option for achieving an ultra shallow depth of field and beautiful bokeh.
Machang Optics says its primary goal is "providing cost-effective large aperture lenses with high quality for every shutterbug and letting everyone enjoy the fantasy of large aperture lenses."
After hearing customer feedback regarding its first Kalman 50mm f/1.1, Machang set out to create a new prime lens with a fast aperture, excellent bokeh, high contrast, great sharpness, a light weight, and a low price. The result is the new Kamlan 50mm f/1.1 Mark II.
Inside the new lens is an 11-bladed circular aperture that produces "beautifully creamy backgrounds."
The new optical design of the lens "ensures great sharpness from wide open to stop[ped] down."
Machang says that unlike other ultra-fast lenses, the new Kamlan avoids "too much color cast" and features a high degree of color accuracy and richness.
The lens is designed for APS-C mirrorless cameras. On Sony and Fuji cameras it's equivalent (in 35mm terms) to a 75mm lens. On Canon M it's equivalent to an 80mm, and on Micro Four Thirds it's equivalent to a 100mm.
Other features and specs of the lens include a minimum focusing distance of just 1.3 feet (0.4m), high index of refraction glass (to help eliminate onion rings), an all-metal-and-glass design, a declicked manual aperture ring, a smooth and "perfectly damped" manual focus ring with 180 degrees of focus travel, and a new 62mm screw-on metallic lens hood with built-in 72mm filter threads.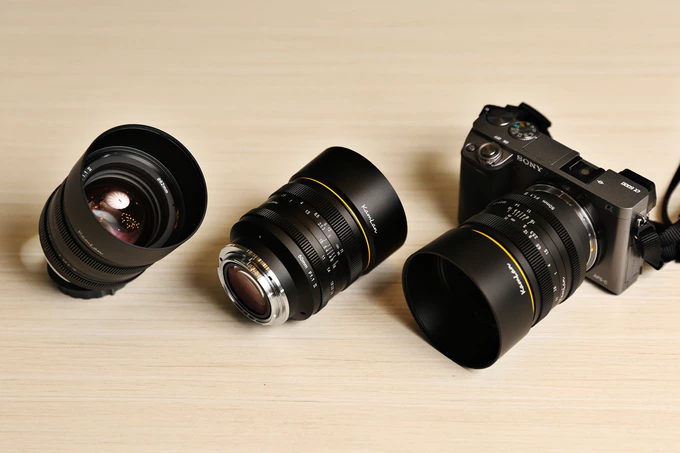 Here's a look at the bokeh of the lens in video:
Here are some sample photos captured using the lens:
Here's a video introducing the new lens:
The Kamlan 50mm f/1.1 Mark II is being launched through a Kickstarter campaign that has already blown well past its original $20,000 goal. If Machang succeeds in bringing the lens to market (with an estimated ship date of August 2019), backers will be able to receive an early lens for Sony E, Fuji X, Micro Four Thirds, or EOS-M for just $199 (or $50 off the retail price of $249).