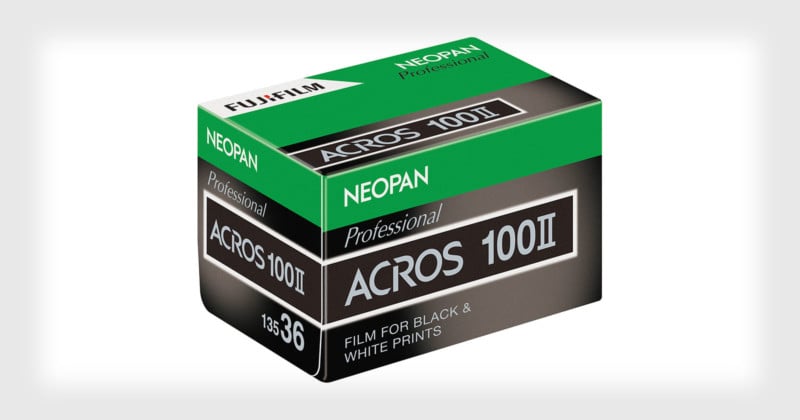 Fujifilm's black-and-white film is coming back from the dead. The company just announced a brand new film stock called Neopan 100 Acros II that promises "unsurpassed image quality" and "world-class fine grain."
"This 100 ISO film will deliver unsurpassed resolution, fine grain and sharpness, with exceptional detail satisfying a broad range of shooting scenarios and exposures," Fujifilm says.
The company killed off all of its remaining B&W film and photo paper products in April 2018, which included the discontinuation of its popular Neopan 100 Acros film. A few months later, there were murmurings of a potential rebirth. Today, Fujifilm officially revealed that the renewed interest in film photography being seen around the world has indeed led the company to reverse course and reenter the B&W film market.
"As the demand for film rapidly decreased over the past decade and raw materials became difficult to obtain, it caused the company to discontinue marketing black and white film," Fujifilm says. "Thanks to consumer feedback, particularly from millennials and GenZs, who have become the new film enthusiasts, the market is changing once again.
"To meet the needs of this new market, Fujifilm is reviving 'ACROS II'."
Neopan 100 Acros II will feature Super Fine-Σ technology for better fine grain, sharpness, and three-dimensional gradation (even in bright highlights) compared to original Neopan 100 Acros film.
Fujifilm says it will be launching Neopan 100 Acros II in 35mm and 120 medium format exclusively in Japan this fall before bringing it to international markets afterward based on photographer demand.