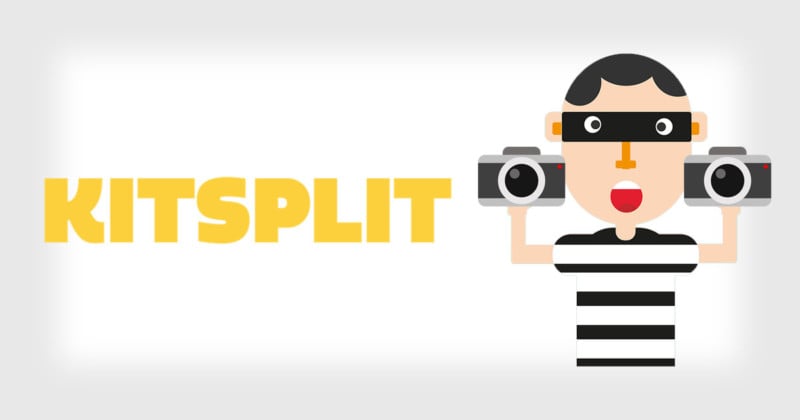 Since launching in 2015, KitSplit has become a popular peer-to-peer rental network for camera gear. But gear owners have been exposed to thefts through the service, and after a recent pair of $3,500+ thefts, KitSplit has just announced a Theft Protection Owner Guarantee, the first coverage of its kind.
In October 2018, we published a post by a photographer named Peter who had his $4,500 camera kit stolen through a $95 rental. This past weekend, filmmaker Yohahn Ko shared his account of how he had his $3,500 camera kit stolen through a $70 rental.
In both cases, the renters simply stopped responding and "disappeared off the face of the Earth" after picking up the camera gear. And in both cases, KitSplit initially denied the owner coverage because "voluntary parting" is not covered by insurance. This policy is found within KitSplit's Terms of Use:
KitSplit Inc. is not liable for a User's deceptive or fraudulent acts, voluntary parting of the gear, theft of Gear, or any other loss caused by a User's deceptive or fraudulent acts through KitSplit.
In both these cases, KitSplit eventually did agree to cover the full losses after the theft stories went viral online.
"Hi, Lisbeth Kaufman here (Co-founder and CEO of KitSplit)," Kaufman writes over on Hacker News, which helped spread Ko's account. "I feel terribly for Yohahn and the other owner who had their gear stolen. I wanted to personally respond to let you know that we are fixing this and making them whole — and then some.
"We are launching a new insurance product for our owners: the KitSplit Theft Protection Owner Guarantee. It's something we've been considering for a while, and with this latest theft it's clearly time."
KitSplit is now extending its policy to cover the loophole of "theft by renter" that's common in the insurance industry.
"[T]raditional gear rental insurance is inadequate. And so is our policy," writes KitSplit in its announcement. "The Owner Guarantee means that KitSplit is the only rental platform to cover owners in all scenarios, whether damage, loss, or theft.
"We are the first rental platform to offer coverage of this kind. It fills a major insurance loophole, and it's the right thing to do for our customers."
KitSplit says that "voluntary parting" thefts are extremely rare, only occurring in about 1 in ever 5,000 rentals (a rate of .02%) thanks to KitSplit's vetting process for keeping thieves off the platform. This low rate is what makes it possible for the company to cover losses, KitSplit says.
The new opt-in waiver program will cover gear up to $20,000 — KitSplit plans to increase this amount over time — and owners who receive a rental request will be given the choice to opt-in to the waiver. The Owner Guarantee will be going live sometime in the next few months, and more details will be revealed then.
Kaufman says the upcoming Guarantee will be applied retroactively for Ko's loss.
"I'm also sorry that it took you complaining loudly on the internet for us to get our heads straight on this one and do the right thing," the CEO writes to Ko in the announcement. "Lastly, thanks for giving us your business. We're a small 15-person startup. We depend on the trust and goodwill of customers like you for our existence.
"We hope you'll give us another shot."