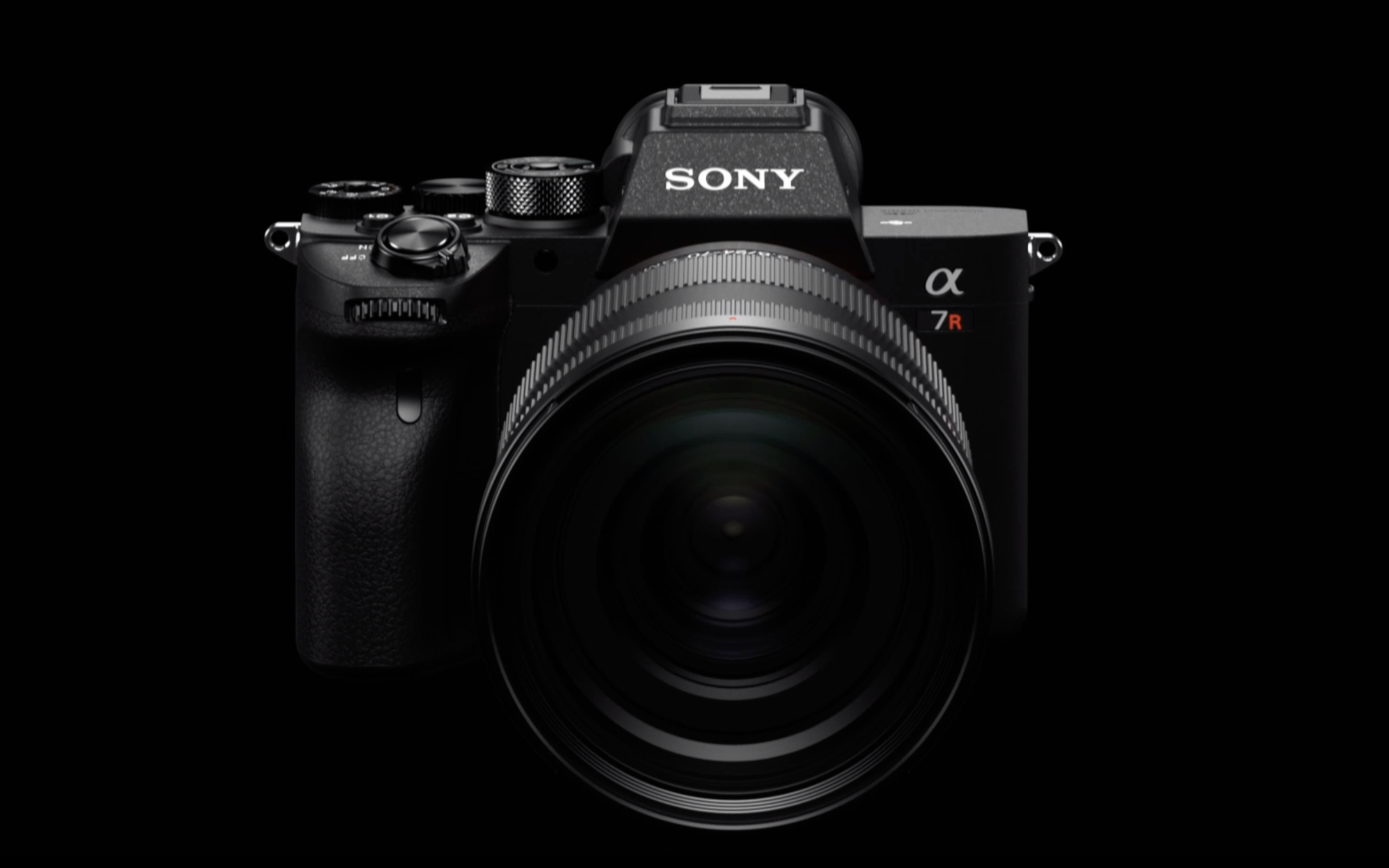 During a live presentation in New York City this morning, Sony revealed its latest full-frame mirrorless camera, breaking new ground in this ever-more crowded market with the Sony a7R IV: the world's first 61MP full-frame camera, with a burst speed of up to 10fps, and a reported 15 stops of dynamic range.
Sony claims that the a7R IV sets "new standards" in image quality and operability. The BSI CMOS image sensor inside is brand new, making it the first true sensor update for Sony alpha cameras since 2015, and allowing Sony to reach a reported 15 stops of dynamic range on this chip. And, just case 61MP isn't enough, you can use an evolution of the Sony's built-in sensor-shift multi-shot mode to create 240MP image files from 16 separate pixel-shifted images containing a total of 963.2 million pixels of data. Even when you crop down to APS-C mode, you can still capture 26MP of resolution, making it the "highest resolution APS-C capture today," according to Sony.
The autofocus system provides 567 phase-detection AF points covering 74% of the image area in full-frame mode. In APS-C mode, 325 of those points cover almost the entire APS-C area, providing more than 100% AF coverage vertically and nearly 100% coverage horizontally. And the same time Real-Time Tracking AF, Real-Time Eye AF and Animal Eye-AF found in the a9 is being included in the a7r IV, ensuring extreme accuracy if Sony's previous cameras are anything to judge by.
Finally, if you thought 61MP would slow this camera way down, you're wrong. The Sony a7R IV is able to shoot a reported 10fps with continues AF/AE tracking for up to 68 images at full resolution.
Check out a quick introductory video below, or head over to the Sony Photo Gallery to see sample images captured with the new Sony a7R IV in both 61MP and 240MP modes.
On the video front, the Sony a7R IV can capture full-frame 4K oversampled from 6K, offering full-pixel readout in Super 35mm crop or a pixel-binned signal from the full width of the sensor. The camera will also be the very first Sony camera to offer Real-Time Eye AF in video, an announcement the received a lot of approval from the folks in the crowd at Sony's event.
Sony made much of breaking new ground in terms of audio recording as well. The company introduced a new digital audio interface that keeps the signal digital from microphone to camera. This is possible thanks to the new ECM-B1M shotgun microphone that features a built-in Analog to Digital converter, and the brand new multi-interface hot shoe found only on the Sony a7R IV.
Other improvements mentioned only briefly include dual UHS-II SD card slots, enhanced weather sealing, an ultra-high-resolution 5.76M-dot EVF, USB Type-C for tethering, fast built-in WiFi with support for Wireless tethering, 5.5-stops 5-axis IBIS, a refined button layout for easier autofocus control, and a deeper grip for all the folks who keep complaining about the ergonomics.
The Sony a7R IV arrives in September and is already available for pre-order for $3,500, alongside a new vertical grip (VG-C4EMO) for $400 and that new shotgun microphone (ECM-B1M) with built-in analog to digital converter for $350. There's also a new XLR microphone adapter kit (XLR-K3M) which will launch in October for $600.
Sony went to great lengths during their presentation to highlight how the market is changing from DSLR to mirrorless, tying that back to Sony's dominance in this market. With their lead over Canon and Nikon in the world of mirrorless and the might of the Sony brand name (and checkbook) behind them, Sony wants to reiterate in no uncertain terms that they are the innovator in this market.
The Sony a7R IV certainly sends that message…