Being in the photography game over 12 years has given me some fixed routines that are hard to break. Routines like focusing solely on prime lenses. In the last few years I've been carrying 20mm, 35mm, 85mm, and 200mm fixed focal length lenses on my camera bag while occasionally wondering if the grass looks greener on the flexible focal length side.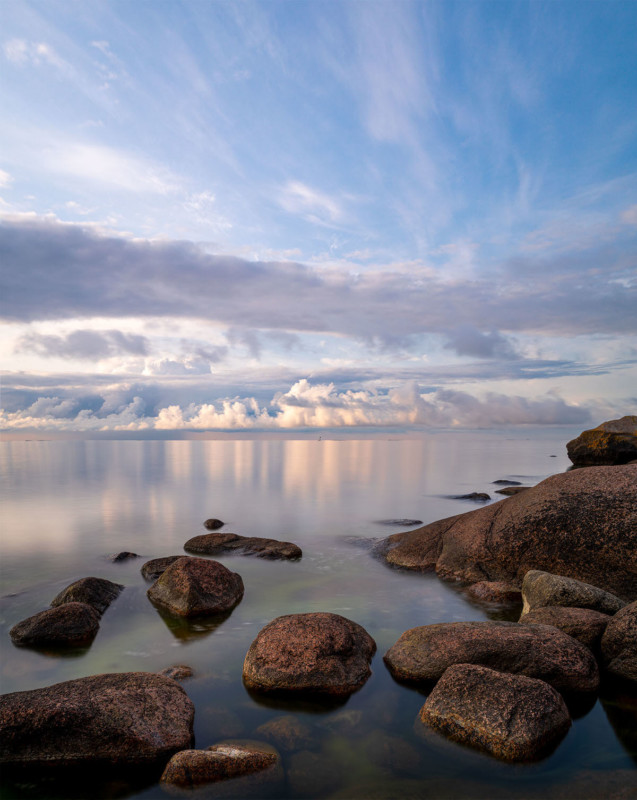 All photos in this article taken with the Sony a7R III with Tamron 17-28mm f/2.8 and Tamron 28-75mm f/2.8 zoom lenses. For some shots I used a tripod, ND filter, extension tube, and HDR/panorama techniques. The photos were edited in Photoshop to match the quality of my paid work.
I've been shooting with the Sony a7R III for over 1.5 years now with prime lenses only. For a prime lens shooter, using high-quality zoom lenses was really refreshing and inspiring. For years I've been constantly changing mainly between 35mm and 85mm lenses and didn't have anything between. A focal length range of 17-75mm opened new dimensions to my photography. Focus Nordic, the importer of Tamron lenses in Finland (and lots of other photography equipment too) kindly loaned me the Tamrons, making this article possible.
Due to an error on the part of the postal service, the Tamron 28-75mm got delivered to my previous home town. I did what every enthuastic photography geek would do and used 3 hours of my saturday evening sitting on a bus to get the lens right away.
Both Tamron f/2.8 zoom lenses have an almost identical minimalistic and solid build. They are fun to shoot with and provide high-quality images with great sharpness. Autofocus is impressing and it nailed almost 100% of the slower-paced situations and did a good job with more demanding scenes too.
After a late evening of shooting with the new lens, it was time to prepare myself for the true test: an overnight camping trip by the sea. To add more challenge, I promised to look after my friend's beautiful corgi.
I had a really fun time shooting with the 28-75mm normal zoom. It is quick, light and has a nice feel. Sometimes I took panoramas to match the desired focal length. I have never owned a wide-angle zoom, so taking panoramas to simulate a wider field of view has been a standard practice for me.
A few weeks later, the Tamron 17-28mm f/2.8 arrived. The very similar looking, stylishly minimalistic, and slightly shorter lens felt familiar to use. I learned to appreciate the fact that they both use 67mm filters, making it quick and easy to swap lenses for the shot.
The 17-28mm focal length was much more unfamiliar for me. I tend to use the wider 17mm end of the lens as a default, then zooming in just a little bit to match the desired crop. On the other end, 28mm felt a bit too wide. I'm used to taking photos with a 35mm prime, so I might have a pretty biased opinion on that. It also didn't help that I got used to the Tamron 28-75mm zoom range just before.
The Tamron 17-28mm turned out to be as stellar of a performer as its normal zoom cousin. Together they cover impressive 17-75mm range with an aperture of f/2.8. Even at f/2.8, sharpness is good enough for everyday commercial use. There is some vignetting wide open but nothing disturbing. As I'm familiar with very large aperture primes, I tend to go the other way with the Tamrons — using a small aperture and trying to get as much of the image in focus as possible.
That being said, the bokeh at f/2.8 was pretty good. When a subject is near, f/2.8 is large enough to bring separation between the subject and the background. Still, 28-75mm f/2.8 isn't optimal for taking portraits filled with blurred backgrounds. I found that my Batis 85mm f/1.8 was a great complement with the two Tamrons. When using the zooms I sometimes missed the nearly perfect color rendition of my Batis but honestly, it isn't fair to compare prime lenses that are almost twice as expensive to affordable zooms.
I can imagine using both Tamrons on my everyday shoots. The $899 Tamron 17-28mm f/2.8 wide-angle zoom is an excellent choice for festivals and landscapes. Popular 67mm filter thread makes it easy and cheap to use ND filters with and I found myself eagerly waiting for the sunsets with a tripod on my back bag. The $879 Tamron 28-75mm f/2.8 normal zoom is a great walk-around lens and with its ability to focus pretty close I used it for some fun macro shoots with an extension tube.
Size- and price-efficient Tamron f/2.8 zooms are kind of a game-changer. It really makes harder to justify buying the $1,348 Sony 16-35mm f/4 for much higher price or the bit outdated $898 Sony 24-70 f/4 in similar price point. More competition is good for the consumer and I truly like to encourage manufacturers to experiment with non-traditional focal lengths.
I'm pleased to see there are more and more excellent lens options for the Sony full-frame mirrorless cameras, with the Tamron 17-28mm and 28-75mm zoom lenses being one of the best options for their performance in this price point.
---
About the author: Pasi Markkanen is a photographer, artist, and entrepreneur who lives in Porvoo, Finland. The opinions expressed in this article are solely those of the author. You can find more of Markkanen's work on his website and Instagram. A longer version of this article was published here.