The Chinese battery brand Nitecore has announced the world's first "smart battery" for Sony's mirrorless cameras. Called the NFZ100, it's a battery that can be wirelessly managed with an app on your phone.
The app is called NNERGY, and it lets you check the current status of your battery in real-time.
With a capacity of 2280mAh, the battery allows for about 500 photos on a single charge using a Sony a9.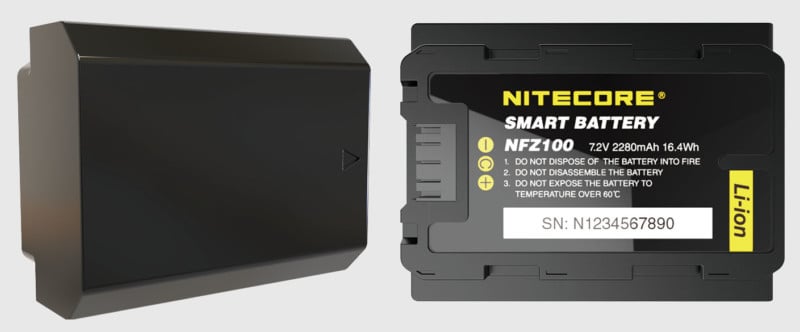 For photographers who have multiple NFZ100 batteries, the app lets you assign three-digit numbers to help you keep track of them in the app.
If you're planning on putting your battery in storage for a while, Storage Mode in the app can help you automatically discharge your battery to 70% after 10 days of inactivity in order to maximize its lifespan.
Nitecore says the battery is currently compatible with the Sony a7 III, a7R III, and a9. To ensure compatibility with future Sony cameras, the battery's firmware can be updated over the air.
In the area of safety, the battery has protection against overcharge, overdischarge, overcurrent, overvoltage, and short-circuits.
No word yet on pricing or availability, so it's unclear if or when you'll be able to find the NFZ100 on a store shelf near you (or through an online retailer).