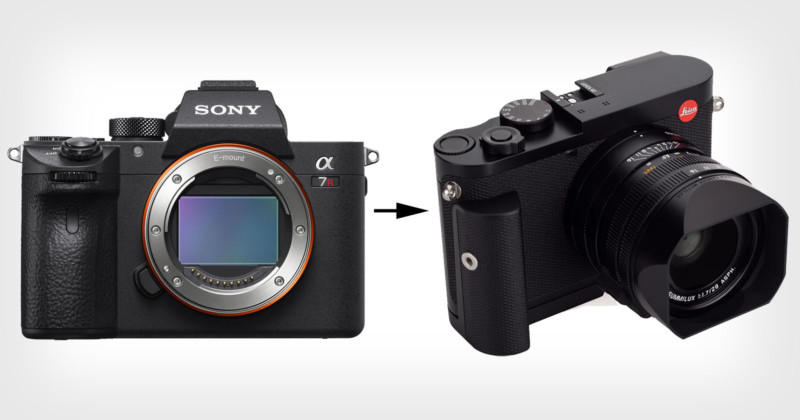 We've seen some unusual camera modding projects before, but this one is next level. Someone over in China took a $2,500 Sony a7R III, took it apart, and, through an insane amount of work, turned it into a $5,000 Leica Q2.
The project was shared to the Chinese social media service Weibo by a guy who goes by Neutral Gray. He started off with a sketch — his goal was to arrive at a camera that looks somewhat like a $5,000 Leica Q2 with a hand grip attached.
Next, he disassembled the camera, carefully keeping track of the screws and various components — especially the tiny and sensitive pieces of the top plate.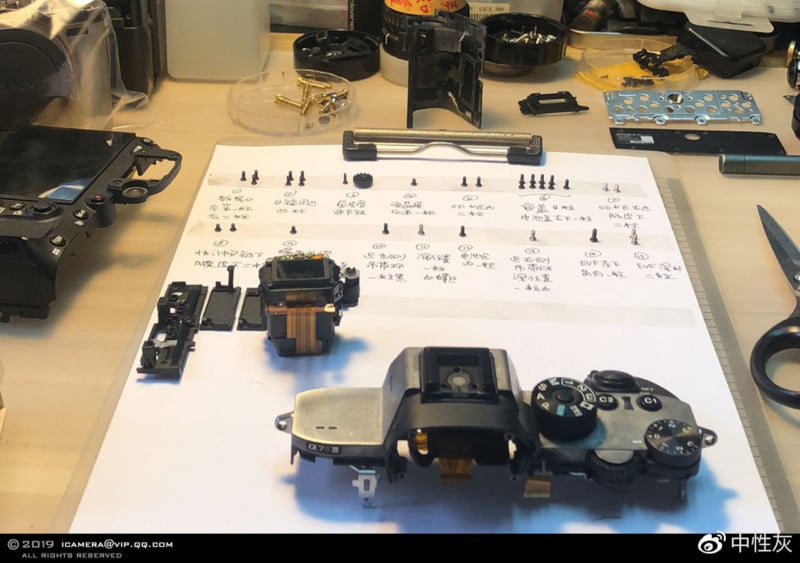 He then added a 2mm (.079in) thick sheet of aluminum to the top plate and had Leica branding and details etched into it with a laser engraving machine.
The body of the camera had to be altered as well to accept the new Leica-fied top plate.
The original hand grip was replaced with a new grip featuring a carbon fiber exterior.
To finish off the look, he added an authentic "red dot" Leica logo to the front corner.
Here's what the finished "Leica" full-frame mirrorless camera looks like:
You can find a much longer write-up detailing how this conversion was done on Neutral Gray's Weibo. It's in Chinese, but an in-browser translation can make it readable in English.
(via Leica Rumors and Hackaday)