Less than a week after Xiaomi teased an upcoming smartphone with a whopping 108MP of resolution, Samsung has officially unveiled the image sensor that will power the pocket-sized beast. Meet the Samsung ISOCELL Bright HMX: the world's first 100MP+ smartphone image sensor.
When the sensor was teased, we speculated that it would feature Samsung's 'tetracell' technology (read: a quad-bayer array). This is, indeed, the case. The image sensor features a quad-bayer array that "merges four neighboring pixels" into a single bigger pixel, allowing it to capture 27MP images in normal or low-light, or "remosaic" 108MP images in good lighting.
We also speculated that the sensor would need to be bigger than the former high-res champion—Samsung's 64MP ISOCELL Bright GW1—and we were right there, too. The ISOCELL HMX is a 1/1.33-inch sensor, allowing it to maintain the same 0.8μm pixel size as the GW1. That's still smaller than the 1.4μm pixels in the iPhone XS or the Google Pixel 3, but the tetracell tech and huge boost in resolution promise to make up the difference.
Additionally, for those interested in video, the resolution boost will allow the ISOCELL Bright HMX to capture 6K video at up to 30fps without any sort of crop of loss in field of view. It's not going to replace the Blackmagic Pocket Cinema Camera 6K anytime soon, but the high-res video capabilities are a welcome feature all the same.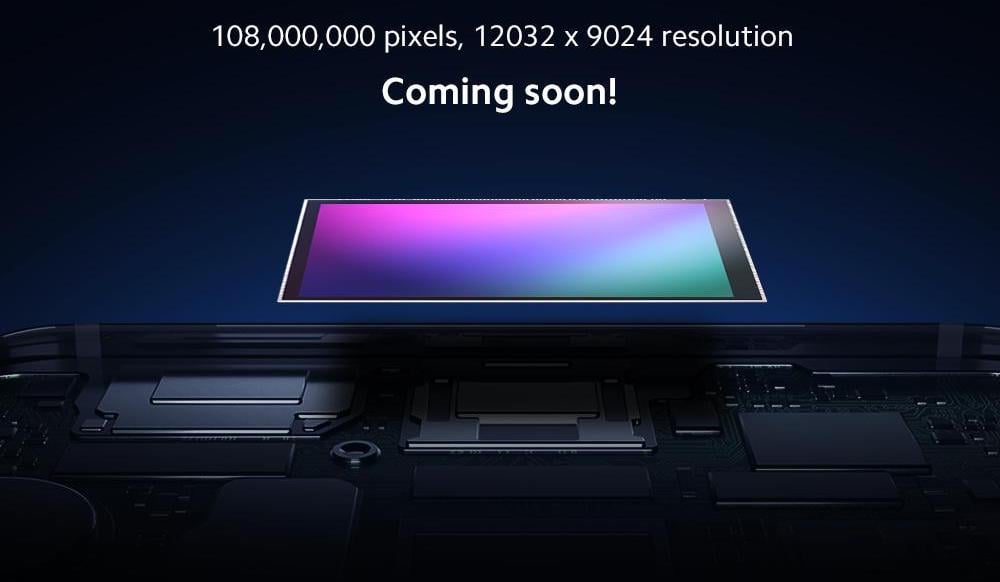 "For ISOCELL Bright HMX, Xiaomi and Samsung have worked closely together from the early conceptual stage to production that has resulted in a groundbreaking 108Mp image sensor. We are very pleased that picture resolutions previously available only in a few top-tier DSLR cameras can now be designed into smartphones," Lin Bin, co-founder and president of Xiaomi, said in a statement. "As we continue our partnership, we anticipate bringing not only new mobile camera experiences but also a platform through which our users can create unique content."
Marketing speak aside, we agree that the innovation is exciting, and we can't wait to see what the full-res images look like once this sensor is being used in the wild. That said, we don't expect any pros to return their 100MP medium format Fuji GFXs or Hasselblad H6Ds just because this sensor is coming.
(via Engadget)