I normally don't write articles discussing new camera bodies like the Sony a6600, nor do I often get into fine detail on camera specs in general. But since I have been shooting with a Sony a6300 for a few years already, and have been eagerly wanting to upgrade to a newer Sony camera, I feel it is a good time for me to jump in on the subject.
In New York, three days ago, Sony announced two new camera bodies to their long standing a6000 series lineup. The new budget a6100 and, what Sony are calling their new crop sensor (APS-C) Flagship camera, the a6600.
One of the main reasons I am keen to upgrade my a6300 is because I use it primarily as a small and lightweight travel camera, but I also use it for some of my video work. So, I would like a camera with newer sensor technology, meaning one that captures lower noise at high ISO settings (in low light). Plus I would like a camera that has two SD memory card slots for an instant backup while shooting (to hedge against a memory card failure and possible loss of photos) while I'm traveling. And I would really like to be able to capture 4K video at 60 frames per second to be able to create some 4K slow-motion footage. But since neither the a6100 nor the a6600 offer any of these upgrades, I am rather disappointed and my interest in these two new cameras from Sony more or less stops here.
But for those of you who might be in the market for a new mirrorless camera, one like the a6600, I will go on to explain why I feel Sony still missed the boat on their latest flagship camera offering.
First, let me discuss the few new improvements added to the a6600 camera. The a6600 does now have IBIS (in-body image stabilization), which Sony refers to as "Steady Shot" technology. It also does have a slightly improved auto-focus tracking system for video, and slightly better color science for its color profile settings as well. Physically it also has a bigger battery, which means longer battery life (nearly double that of the smaller Sony a6000 series batteries), a headphone jack has been added, a flip-up function to the camera's preview screen has also been added, and a bigger and more ergonomic camera grip has been implemented.
The limitations of the a6600 though outweigh the pluses. I say this because in many ways Sony hasn't really added much new technology to this seemingly new camera. To start with, it employs rather old camera sensor technology. It is simply using the same sensor that was developed 3 years ago for my Sony a6300. This means the a6600 gets no increase in image capture resolution, no improvement to low light shooting capabilities, and no increase in dynamic range either.
Sony is also offering only a 2.3-million-pixel resolution electronic viewfinder (EVF) in the new a6600. This is considered under-powered when compared to EVFs of some of the other mirrorless cameras already being offered on the market.
Sony has indeed added IBIS functionality to the a6600 as I mentioned, but the IBIS technology is also nearly 3-year-old Sony technology (and with no improvements made to it) as it was taken right from their older Sony a6500 model. Sony has never really been known for their IBIS technology to begin with, and it needs to be improved, so it is disappointing to see no advances have been made to their technology in this area either.
As for some of the other new features added to the a6600; the headphone jack seems like a basic function essential to all video shooters and something that Sony should have included since the a6300. And the flip-up screen is still not great because it doesn't flip out to the side, which is what is really needed if you want to be able to see the screen more easily while capturing video footage of yourself.
And if you attach an external microphone to the hot-shoe of the camera (for recording better audio), then the screen becomes blocked by the placement of the microphone and is no longer visible from the front of the camera while shooting. So a side flip-out screen would have solved this problem.
But the big question is, all things considered, is the a6600 worth the price or can you simply do better by buying a different camera instead? The short answer is the a6600 is a "no" on its price and a "yes" on you being better off choosing to buy something else.
The price of the a6600 body is US$1,400. This is considered a lot of money for a crop sensor mirrorless camera in 2019, especially when they are using old sensor technology and not offering features like 4K video at 60 frames per second or dual SD card slots (like both Fuji and Panasonic do on some of their mirrorless bodies). And for just a bit more money, you can also buy Sony's a7 III camera body, which employs a larger, and better quality, a full-frame image sensor.
As for other options, the one-year-old Sony a6400, which has very similar specs and technology to the a6600, costs $500 less than the a6600 and would seem like a better option at this time. The a6400 does not have IBIS, but the IBIS from Sony isn't great anyway as I mentioned, so no big sacrifice there. But if you really want Sony's Steady Shot technology, then the older Sony a6500 for $200 less is a slightly lower cost option as well.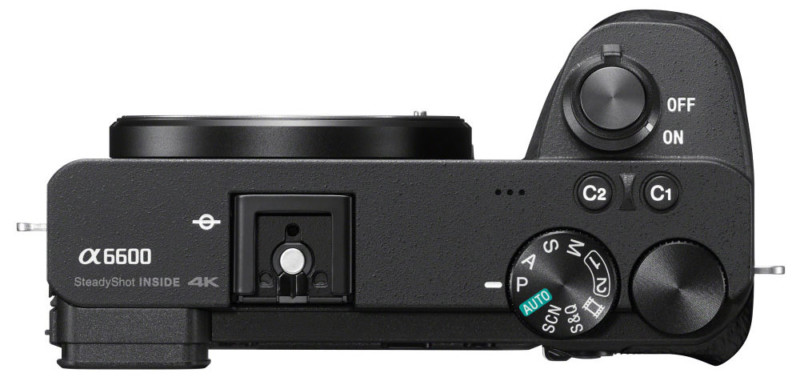 In the same price range of the a6600 you can also consider the one-year-old Fuji XT-3 mirrorless APS-C sensor camera. This is a fantastic alternative which does offer two SD card slots, 4K video shooting at 60 frames per second, a much higher resolution EVF than the a6600, a slightly higher resolution image sensor than the Sony (which is also better than Sony's APS-C sensor when shooting in low light), and a wider range of lens options as well.
Sony's autofocus tracking technology may be slightly more advanced than Fuji's, and Fuji's XT-3 doesn't offer IBIS (like the a6600 has), but I feel these are minor differences when comparing the key specs of the older XT-3 against the newer a6600.
So there you have it. I would love to hear your thoughts and opinions down below on all of this. And please let me know if you are planning to buy an a6600, or perhaps another crop sensor mirrorless camera in the near future.
---
About the author: Marc Schultz is a travel and commercial photographer who writes a blog about various aspects of photography during his free time. The opinions expressed in this article are solely those of the author. To read more of his writing visit the Marc Schultz Photography Blog. This article was also published here.