The German website WinFuture has secured a slew of leaked images and specifications for the upcoming GoPro Hero8, which originally leaked last month. This latest report gives us a closer look at the new camera, as well as information about the "media module" GoPro will be using to attach some accessories.
The original leak had lots of people excited after it seemed to show an external mic, external video light, and external LCD screen would all be available for the GoPro Hero8. This latest report reveals that all of these accessories will attach onto a so-called "media module" with two hot shoe slots, one on top and one on the side. The module itself has a microphone built-in, which should make it possible to attach a video light, an LCD screen, and use a higher-quality mic all at once.
In addition to the media module and the video light seen up top, WinFuture also learned that GoPro will be releasing a new "Floaty" accessory that will keep the camera from sinking while adding a bit of additional padding: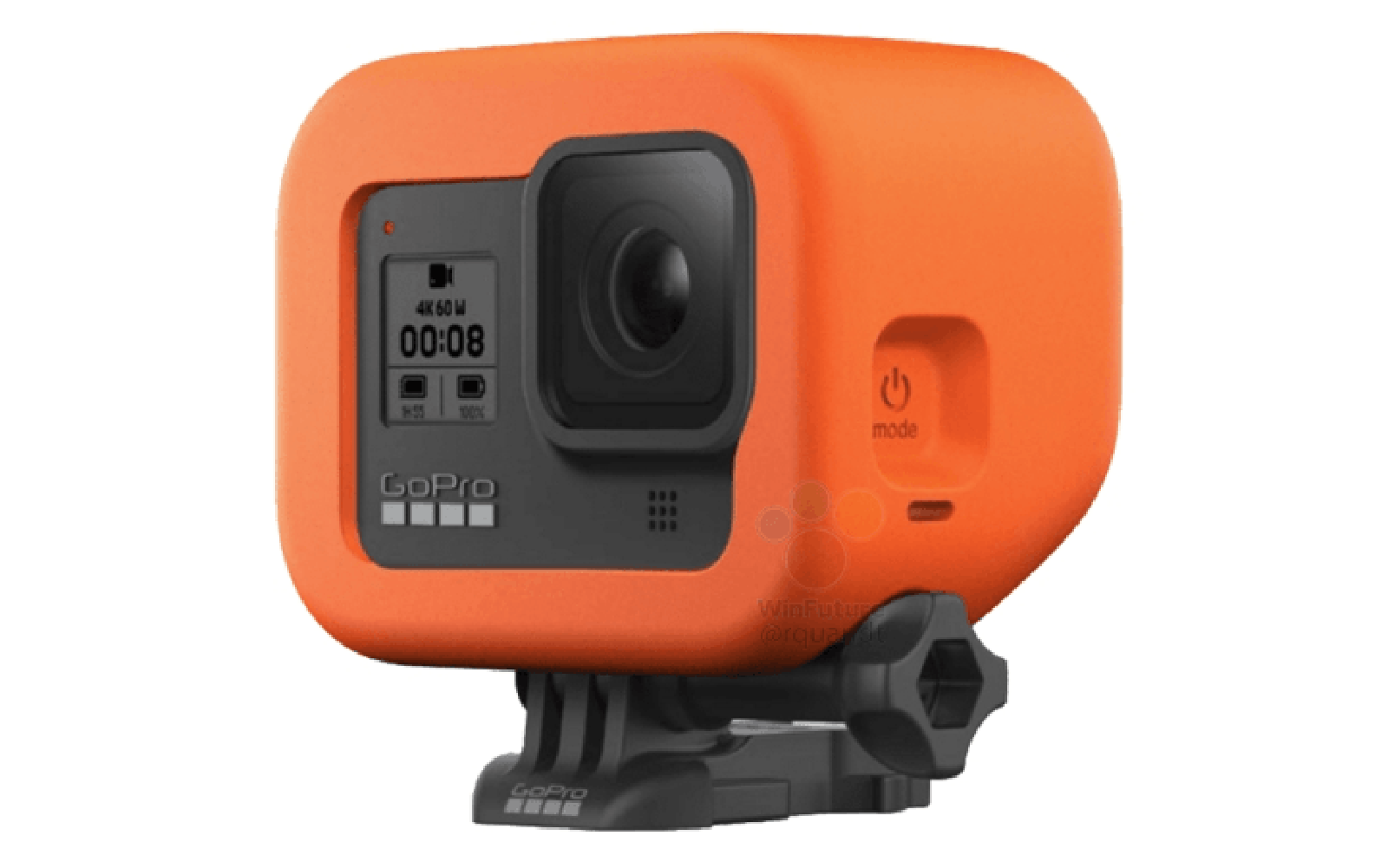 The camera will allegedly also feature a hinged mounting plate on the bottom that folds down when not in use:
Beyond these changes, the leaked specs claim the GoPro Hero8 will be similar to the Hero7. It will be about the same size, use the same battery, and feature a 12MP image sensor capable of 4K/60p. You'll also be able to record 1080/240p video, and HyperSmooth 2.0 technology will keep camera shake to a minimum.
To learn more about the rumored camera and see the full set of leaked images, head over to WinFuture.
(via SlashGear)