As Nikon prepares to reveal the Nikon D6 flagship DSLR in earnest, the Nikon D5's price has dropped to an all-time low. Whether you want the XQD or CF memory card version, you can now pick it up for "just" $5,497, or a full $1,000 off the suggested retail price.
By all accounts, the Nikon D6 will be a major upgrade over the current D5: with rumors swirling of in-body image stabilization, better video capabilities, and other features that will make this "Nikon's most advanced DSLR to date." But while we wait for further info from Nikon, who has yet to confirm any of the upcoming DSLR's specs, the Nikon D5 is now more affordable than ever.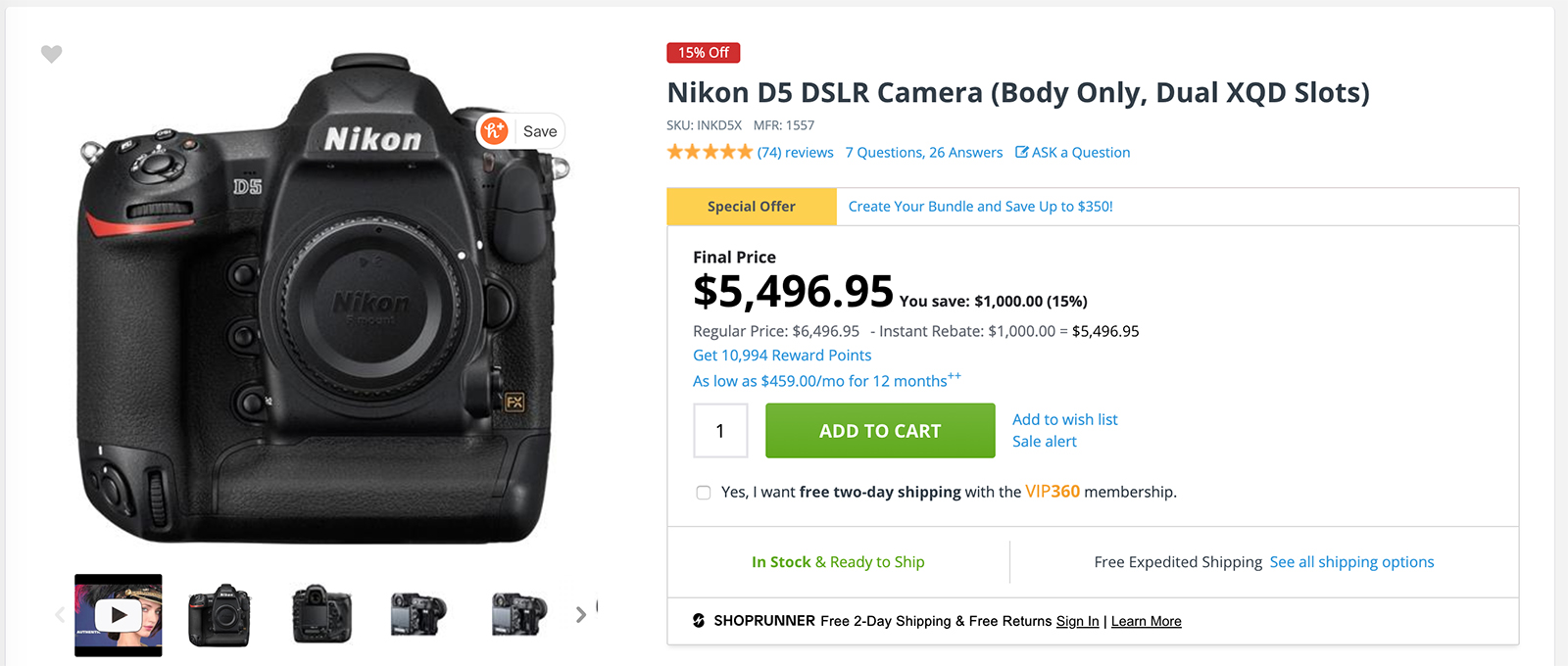 As a reminder, the Nikon D5 features a 20.8MP BSI CMOS image sensor, a killer 153-point autofocus system (99 cross-type), 12fps continuous shooting, and the ability to shoot up to 200 12-bit lossless-compressed RAW images in a single burst before the buffer fills up. And if you pick up the version with dual XQD card slots, an upcoming firmware update will add compatibility for the CFExpress card format that promises to replace XQD and possibly bury CFast 2.0 as well.
Sure, $5,500 is no small amount of money, but the Nikon D5 is no slouch and this is the lowest price we've ever seen on this still-the-current-flagship DSLR. To learn more or pick one up for yourself, click here.
(via Nikon Rumors)