Photographer Usman Dawood of Sonder Creative recently teamed up with film photographer Adam French to put together an intriguing portrait comparison: high-resolution full-frame digital vs 4×5 large format film. They shot both cameras at about the same FF equivalent focal length, and then compared the resulting images side by side for your viewing pleasure.
The video serves two purposes. First, Dawood wanted to address the common comment that "larger sensors produce shallower depth of field," which is a simplification. In reality, the sensor itself does nothing to the depth of field, but as Dawood explains around the 3:15 mark, "a larger sensor requires a longer focal length to get the same angle of view, and when you shoot with a longer focal length at any given aperture, you will always produce a shallower depth of field when shot from the same distance."
This is why the 180mm f/2.9 lens being used on the 4×5 camera in this comparison produces images that look like full-frame shots captured at approximately 49mm f/0.76.
The second purpose of the video is to compare photos shot on the 4×5 large format view camera with a 180mm f/2.9 lens against photos shot on a 50MP Canon 5DSR with a Sigma ART 50mm f/1.4 lens. So they captured some similar poses and framing of model Lucy Ingram, so you can see the difference side-by-side.
What the video obviously does not address is the difference in cost, convenience, the skills required to operate the large format camera, or other differentiating factors. This is less about convincing someone to buy into large format, and just a chance to the difference that raw imaging area makes when you're shooting portraits.
Here some side-by-side comparisons where there was relatively similar framing:
And here are a few 4×5 instant film photographs they also captured with the large format camera: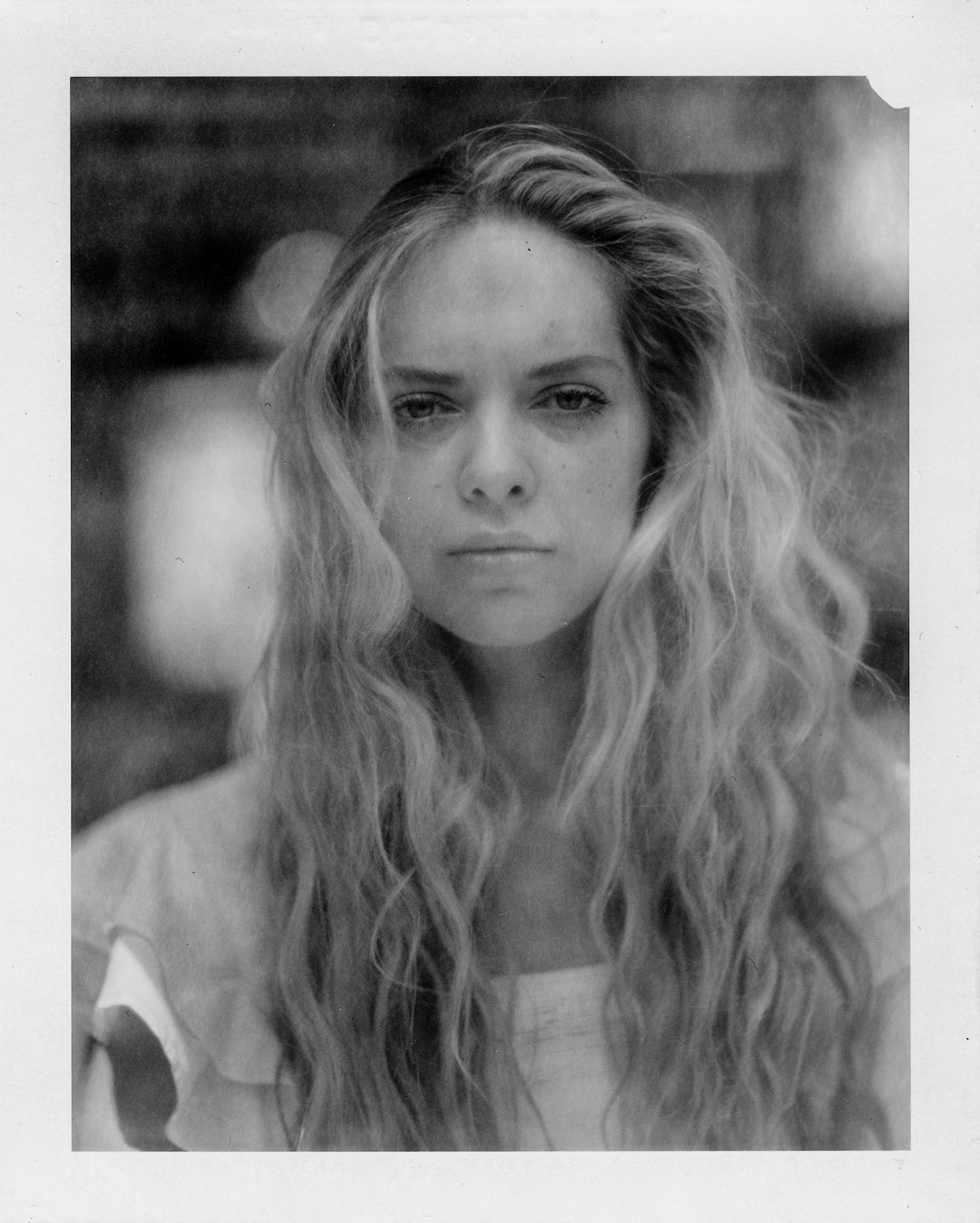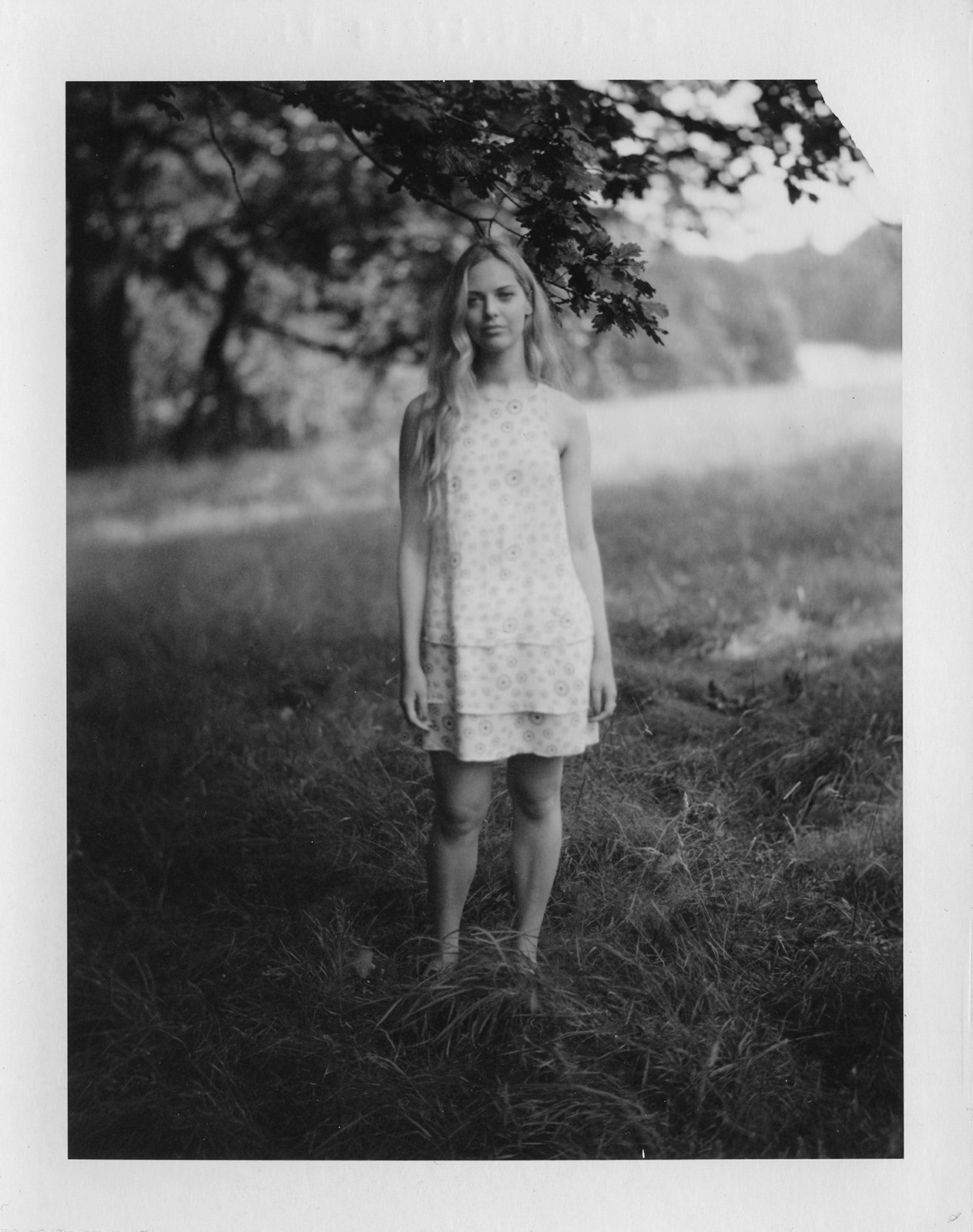 In the end, Dawood's point can be summed up as: large format is totally and completely unrivaled.
"Currently, no digital camera—including medium format—is going to be able to produce this type of image with this kind of depth of field," says Dawood. "The background just melts away, and Lucy's face just looks… almost surreal in terms of the way that it's been rendered."
Check out the full video up top to see the comparisons for yourself. And if you want to see more from either Usman or Adam, head over to the Sonder Creative website, Instagram or YouTube channel, or check out Adam's portfolio and Instagram account. You can find more of Lucy's modeling work on her Instagram.
---
Image credits: All photos by Usman Dawood/Sonder Creative, and used with permission.