After a successful teaser and IndieGoGo campaign, Canon is officially releasing the IVY REC: a screen-less, clippable, go-anywhere point-and-shoot camera that was designed for outdoor lovers who want something that's more rugged than their smartphone to document their adventures.
The diminutive little camera doesn't really compete with any established category, making the IVY REC hard to place within the pantheon of the camera industry. It's clippable and screen-less like a life-logging camera; rugged and made for the outdoors like an action cam; and small and convenient like a smartphone.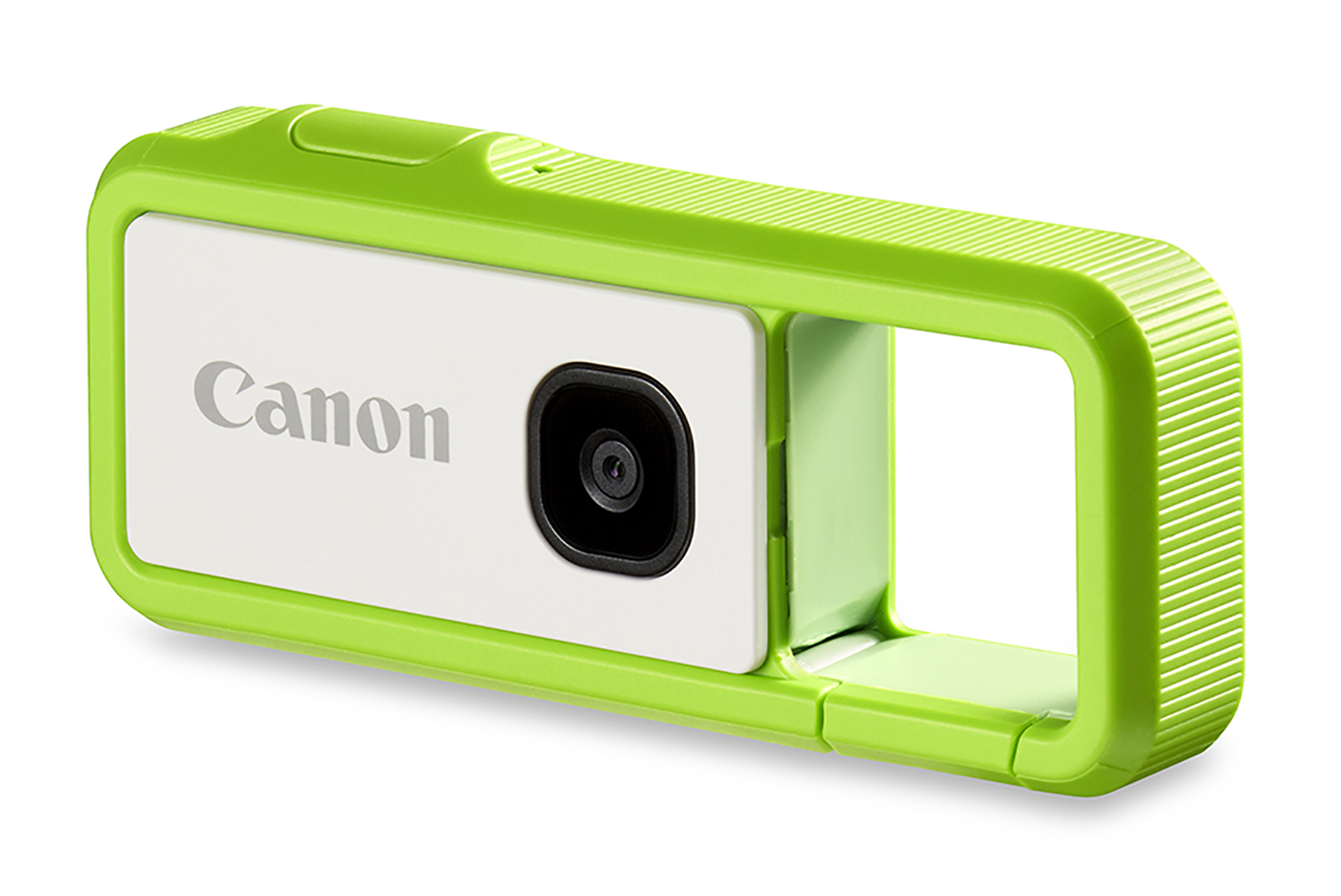 Inside the IVY REC is a 13MP CMOS sensor (no size info available at this time) that can shoot stills or up to 1080/60p video.
If you're using the camera by itself, you'll need to use the clip as a "viewfinder" to frame shots, but the IVY REC comes with built-in bluetooth and WiFi so that you can pair it with your iOS or Android smartphone using the Canon Mini Cam app. Using the app, you can frame your shots, set a self-timer, transfer images to your smart device, and keep updated on the state of your battery and how much room is left on the microSD card.
The camera is also shockproof and waterproof up to 2m/6.6ft, and features a built-in rechargeable battery that you can top up using the included Micro USB cable.
According to Kazuto Ogawa, President and COO of Canon USA, the IVY REC is meant to "[offer] the younger generation consumer the opportunity to go where the moment takes them and capture them in an instant." Whether or not it will actually appeal to that generation is yet to be seen.
To learn more about the IVY REC, head over to the Canon USA website. The camera comes in Riptide (AKA Blue), Avocado (AKA Green) and Dragon Fruit (AKA Pink), and is set to be ship sometime this month. You can pre-order yours today for $130.