The Marine Corps has confirmed that one of the six marines in the iconic photograph "Flag Raising on Iwo Jima" has been misidentified for over 70 years. The man who was thought to be Pfc Rene Gagnon was, in fact, Cpl Harold "Pie" Keller.
The photograph, captured on February 23rd, 1945 by photographer Joe Rosenthal, shows a group of six soldiers raising the American flag atop Mt. Suribachi in Iwo Jima, Japan. And for years, these soldiers have been identified as: Ira Hayes, Harold Schultz, Michael Strank, Franklin Sousley, Rene Gagnon, and Harlon Block.
But as reported by The Guardian, three historians—Stephen Foley, Dustin Spence and Brent Westemeyer—were able to use archival film footage and photos captured at Iwo Jima to establish that Cpl Keller has wrongly been identified as Pfc Rene Gagnon for over 70 years.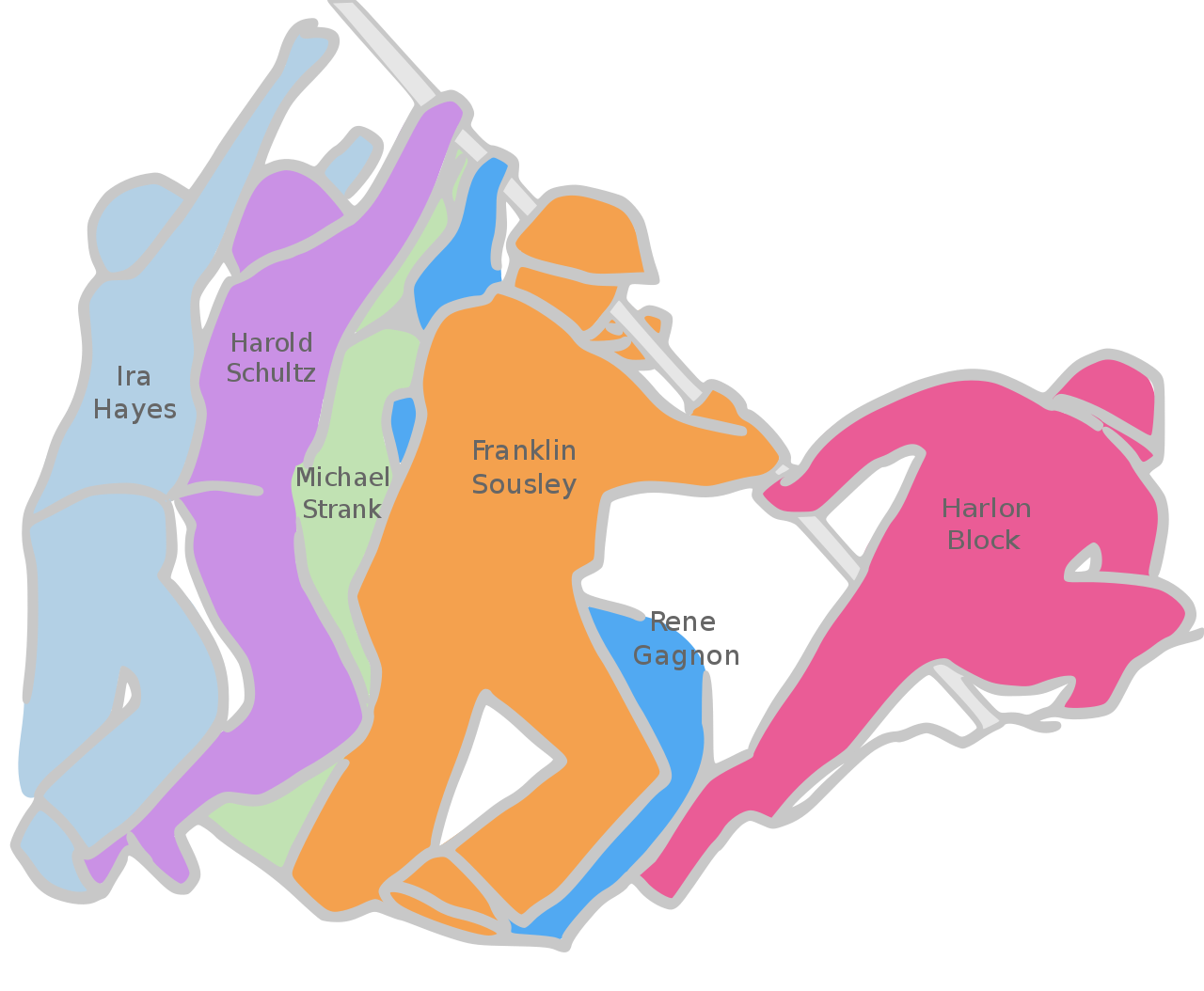 The trio of historians are setting the record straight, and their discovery has since been
confirmed by a Marines investigative board and investigators from the FBI's digital evidence laboratory.
Notably, this isn't the first case of mistaken identity when it comes to the men in this photo. Reports of misidentification have poured in ever since the original inquiry into the subjects' identity was conducted by the Marine Corps in 1946, and three years ago it was discovered that Pfc Harold Schultz had been misidentified as Navy pharmacist's mate 2nd class John Bradley.
But while it's important that these facts be set right—Keller's family was notified and is glad for the correction—the Marine Corps perhaps captured public sentiment best in a statement released Wednesday, which reads:
Regardless of who was in the photograph, each and every Marine who set foot on Iwo Jima, or supported the effort from the sea and air around the island is, and always will be, a part of our Corps' cherished history. In the words of General David H Berger, Commandant of the Marine Corps, 'they are all heroes'.
---
Image credits: Photograph by Joe Rosenthal/AP