Photographer Isaac Alvarez of Unplug Productions is at it again in a video that shows you how to capture striking, professional-grade "ink-watch" photography in your own living room using only the most basic equipment.
The video, created in honor of the popular Inktober art challenge, walks you through the whole process—from setup, to shooting, on through post-production—and the good news is: the actual lighting and shooting setup is quite simple.
To set up his living-room studio, Alvarez uses:
A $9 terrarium to hold the water
A basic funnel with which to dump the ink
Various colors of DecoArt Acrylic Paint
A couple of black and white poster boards
A side table to set everything down on
In terms of actual gear, he uses: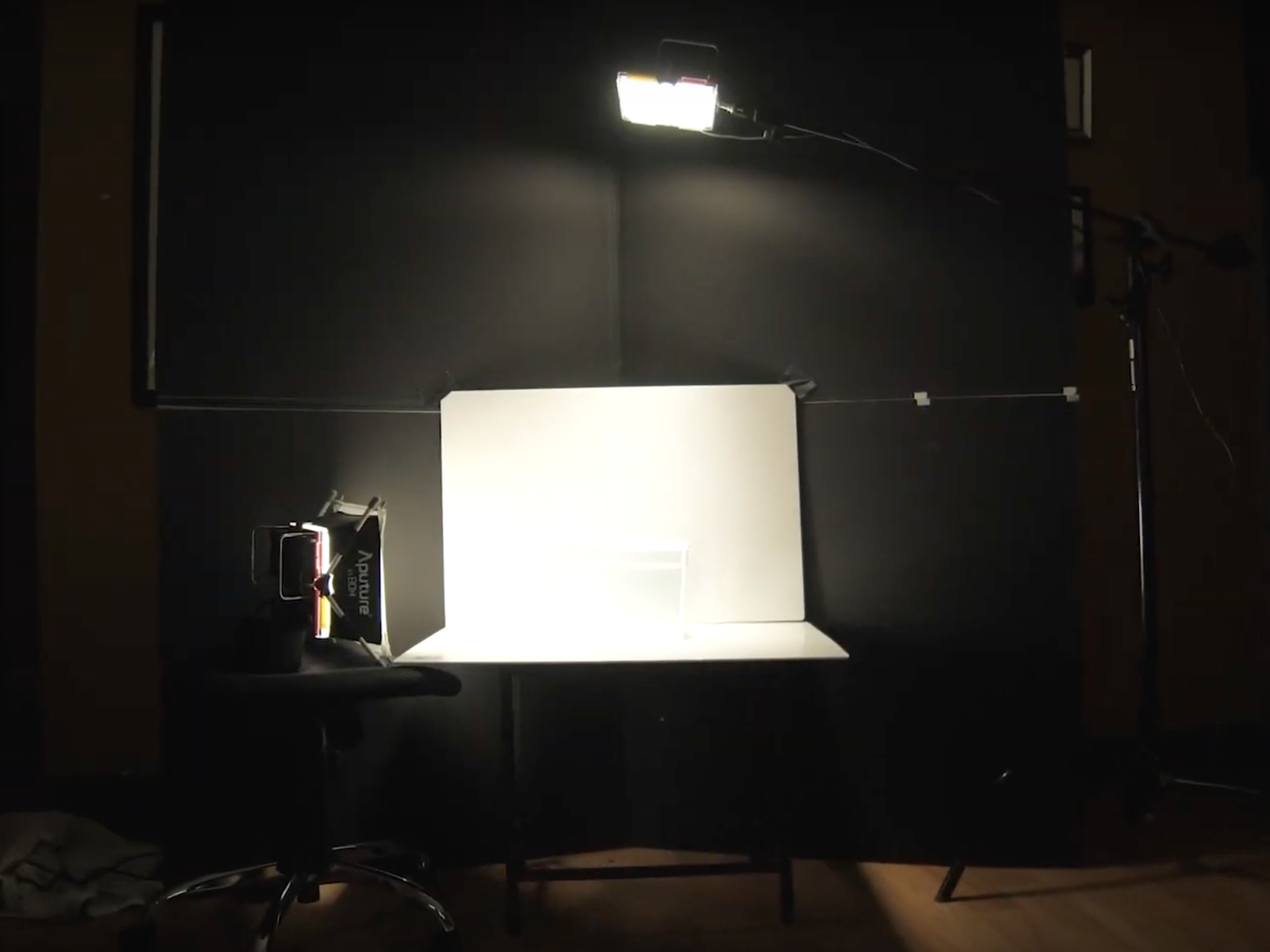 The actual shots are composites. First, he shoots the ink falling into the water against a white backdrop; then, the watches themselves are photographed against a black backdrop using either a single one-light setup or capturing multiple shots with multiple lighting angles so that you can really dial in and highlight the features of the watch in post.
The final step, obviously, is the actual compositing in Photoshop. This is where you really have to take your time properly editing each shot and masking together the ink and watches to create the most realistic image possible. Done right, the results are striking.
Here are the final shots from the shoot above: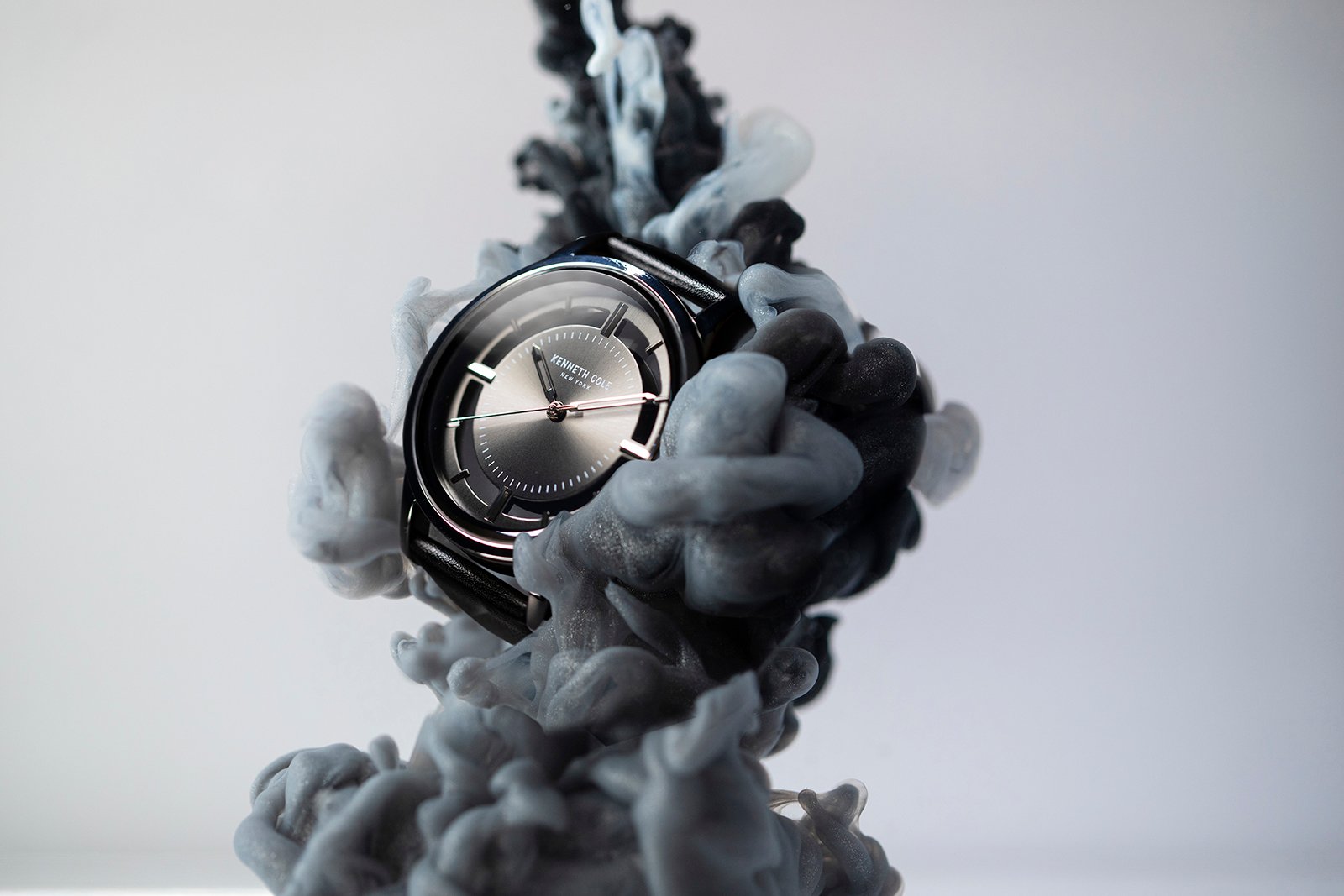 And some other photos taken using a similar setup: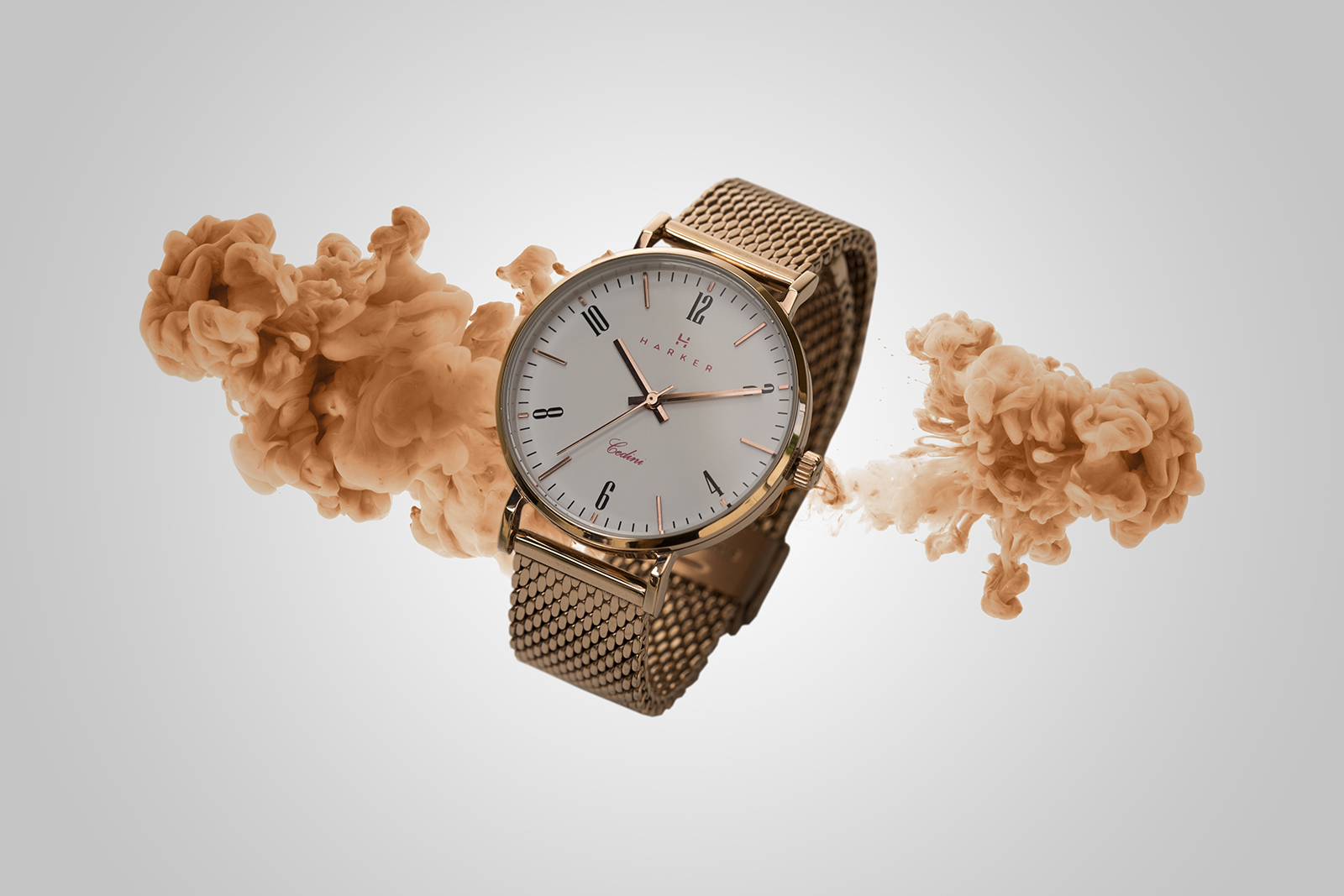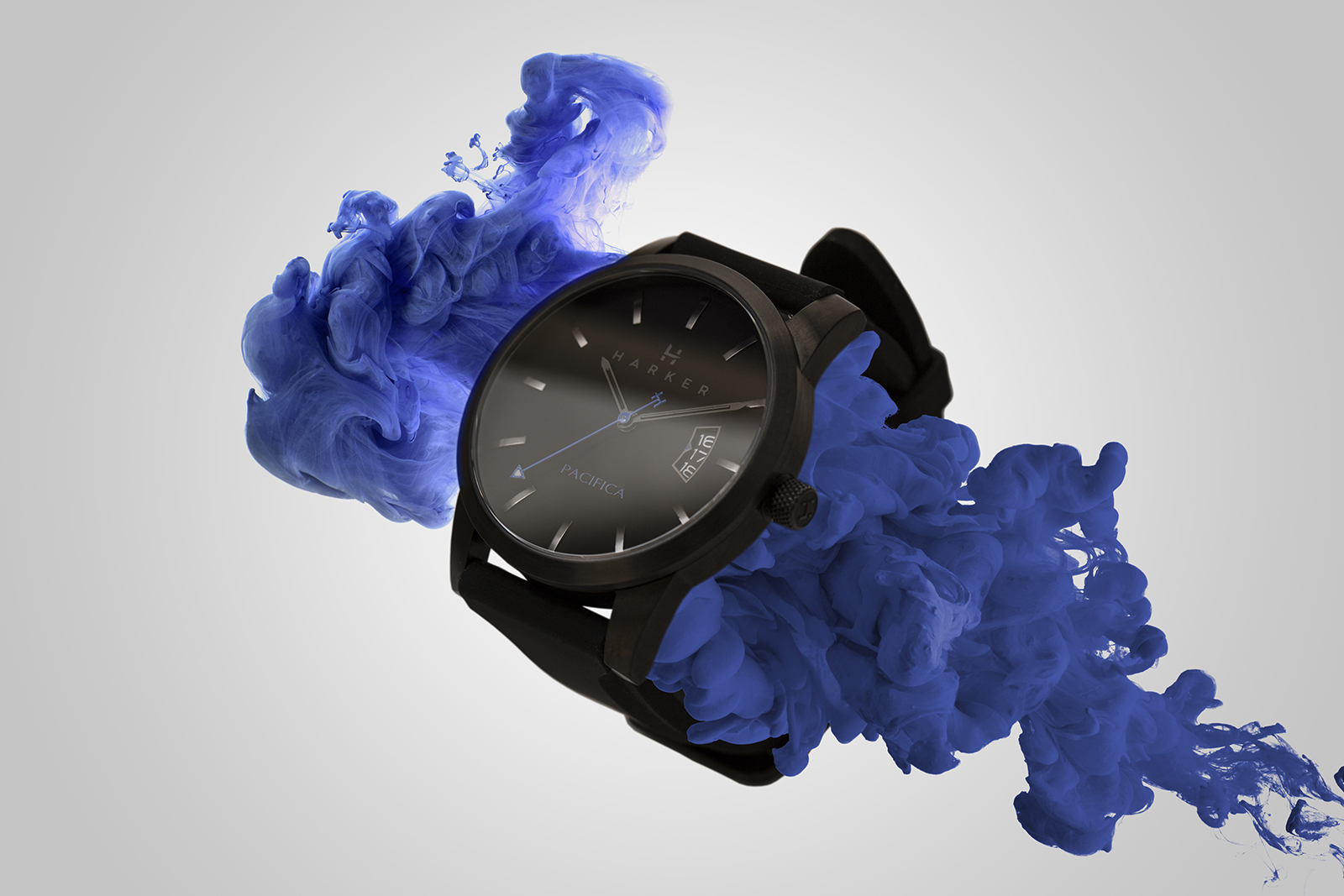 Check out the full walkthrough above to see how these images were captured and processed, and find out how you can create the same effect for yourself. And if you like Alvarez work, be sure to check out his website or head over to the Unplug Productions YouTube channel for more tutorials like this one.
---
Image Credits: Photos by Isaac Alvarez and used with permission.