CalDigit has just released a rugged new portable SSD that's waterproof, shock proof, and blazing fast, with read speeds up to 1055MB/s and write up to 900MB/s. That's megaBYTES not megaBITS.
CalDigit is maker of high-end, high-performance docks, dongles, and storage solutions—you may have seen some of their Thunderbolt 3 adapters at the Apple Store. But their latest creation isn't an adapter for dongle laden MacBook Pro owners, it's a rugged, portable solid state drive that wants to compete with the likes of LaCie for photographers' hearts.
The new Tuff nano, as it's called, is an Toshiba M.2 NVMe SSD in a tiny enclosure that uses a USB 3.1 Gen 2 (10Gbps max) bus to transfer your files. It's not Thunderbolt 3, but the theoretical max read and write speeds of this little guy are impressive all the same at 1055MB/s read and 900MB/s write.
That's impressive on its own, beating out some of the most popular portable SSDs available online today (as you can see above). But the Tuff nano isn't just small and fast, it's also rugged.
The drive boasts an official IP67 rating—meaning you can submerge it under 1 meter (3.3ft) of water for up to 30 minutes—it's dustproof, and the shock-proof design has been drop tested from a height of up to 3 meters (9.9ft).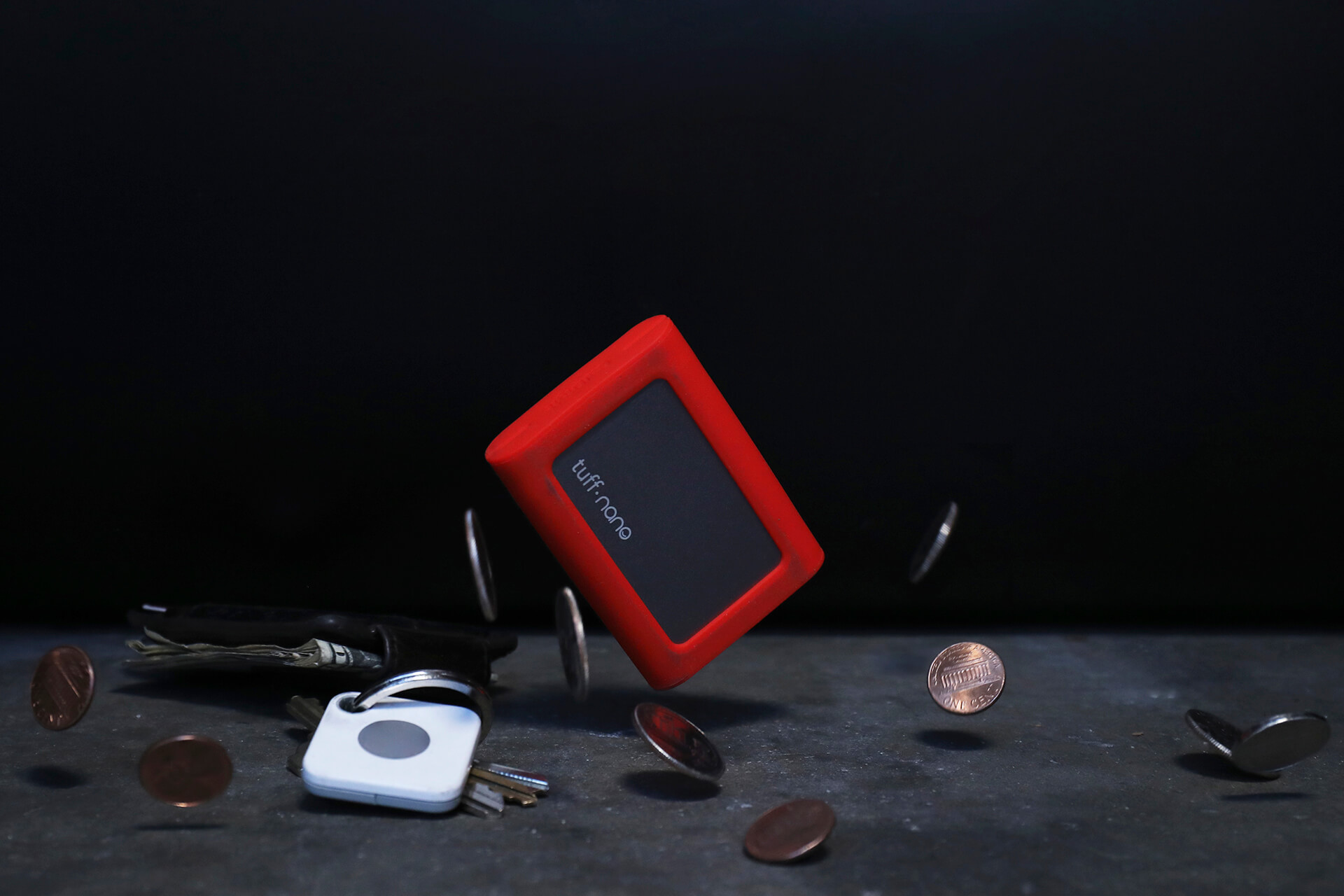 To learn more or pick up one of your own, head over to the CalDigit website. The drive is currently only available in a 512GB configuration, in either Tomato Red, Charcoal Black, Olive Green and Royal Blue for $150.
(via DPReview)