After finding success with its original Loupedeck and Loupedeck+ photo editing consoles, Loupedeck today unveiled the Loupedeck Creative Tool (AKA the Loupedeck CT). It's a small and sleek console that's streamlined, customizable, and still very powerful.
Loupedeck CT is compatible with a wide range of software used across industries such as photo, video, design, and music. And while the original Loupedeck console featured only physical knobs, dials, buttons, and sliders, the Loupedeck CT features customizable new touch interfaces.
The original Loupedeck consoles were roughly the form factor of full-sized keyboards. The new Loupedeck CT is about the size of an open hand and can more easily be tucked into your camera backpack for on-the-go photo editing. It comes with its own carrying case and the USB cable can be removed.
Build-wise, the Loupedeck CT features an aluminum cover and dials, LED backlighting, and machine-quality ball bearings.
The top half of the console is dominated by a 3×4 grid of touch buttons sandwiched between two touch strips. The functionality of these buttons is completely customizable and can be changed based on your needs and what software you're using.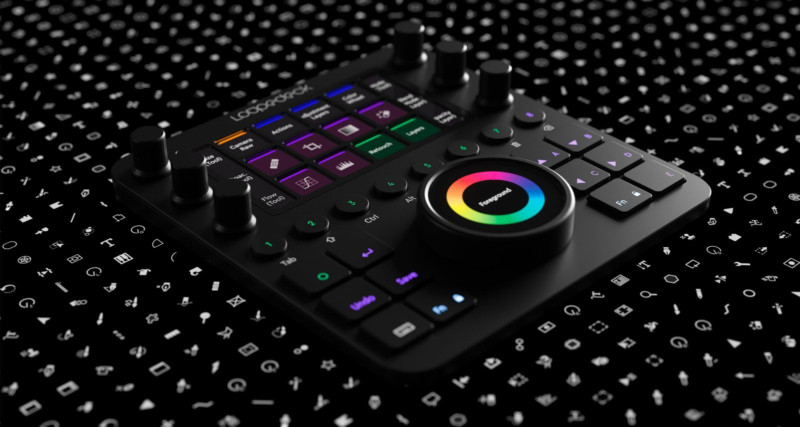 You'll also find a large customizable dial, six small tactile dials, 8 number buttons, and 12 other commonly-used keys.
"With color coordinated customizable buttons, dials and touchscreens, you can create as many workspaces as you need," Loupedeck says. "You can break them down by editing stage, project type, or however you like."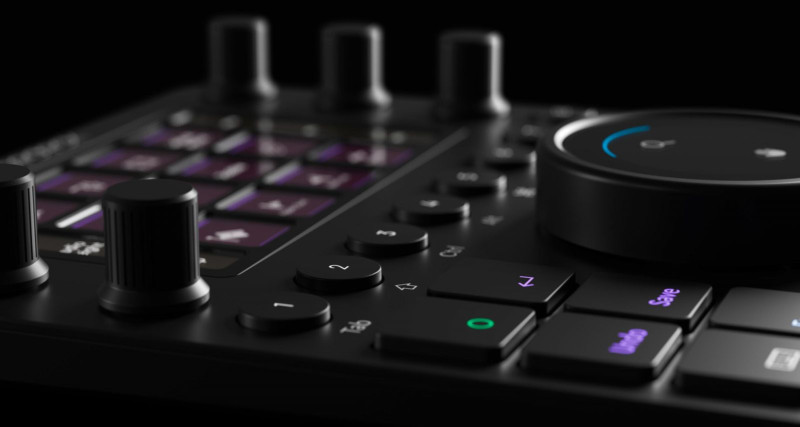 Initially supported software straight out of the box include Photoshop, Camera Raw, Lightroom Classic, Premiere Pro, and Final Cut Pro X, but more app support is incoming for other industries — software companies can get their apps to play nicely with Loupedeck CT by integrating via Loupedeck's open SDK.
"Made to work with your mouse and keyboard – Loupedeck CT takes your workstation to a whole new level," Loupedeck says. "Create and switch between as many customized workspaces as you need – all from one sleek user interface. And go from pen to brush, photo to video, or jump between software – all with a quick tap or turn of the finger."
Here's a short video introducing the new Loupedeck CT:
Here's an 8-minute video that shows how the console is customized and used:
The Loupedeck CT is available for preorder now with a price tag of $549 and is scheduled to start shipping in early November 2019.