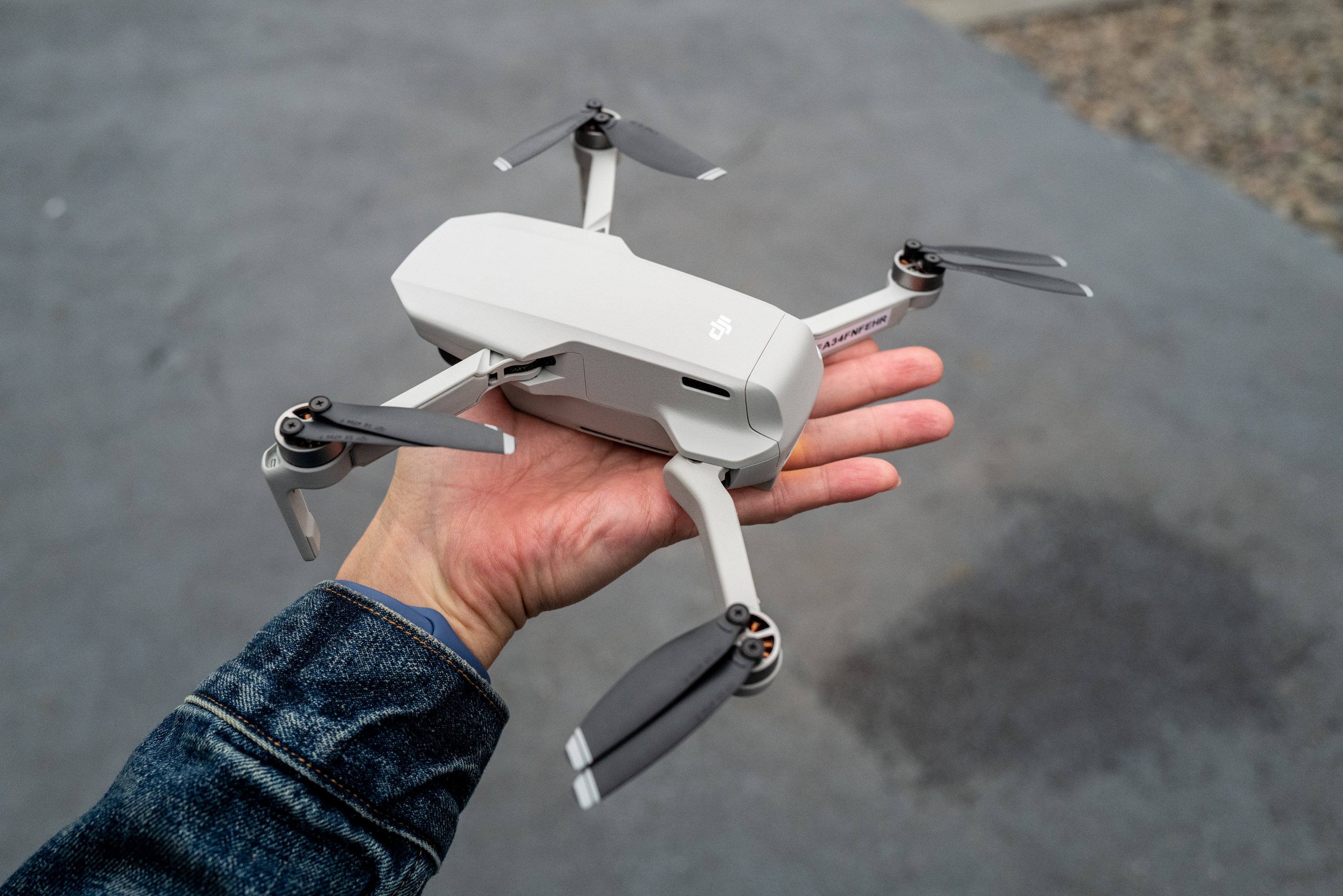 Consumer drones were first released in 2010, and over the years, the technology, size and price have improved considerably. The DJI Mavic 2 Pro, for example, folds up to the size of a brick, features a Hasselblad-badged 20MP camera, and cost about $1550. But unless you're a photographer who specializes in aerial photography, the cost is still steep for a "see if you like it" approach.
And although there are a number of inexpensive mini drones on the market, none have the features, marketing muscle nor brand cachet of DJI. Enter the Mavic Mini.
At 249g and $399 (realistically, you'll spend $499 for the Fly More kit which includes extra batteries, serial charger, etc) the Mini is light enough to avoid registering the device with the FAA (to be clear, commercial usage still requires conformity to the FAA's Small UAS Rule – aka Part 107), and cheap enough that photographers can seriously considering adding it to their toolbox alongside a strobe kit, gimbal or tilt motor. I believe DJI will sell a ton of these, but for photographers, how you use it will determine its utility.
It's still somewhat rare to shoot an entire photo project from the air, but there's no doubt that drones shots are becoming more prevalent in a myriad of niches from photojournalism to corporate marketing. Aerials simply tell the story from a different and sometimes better perspective.
The Mavic Mini can shoot 12MP JPGs and H.264 video at 2.7K and 30fps. The lack of RAW support or 4K video will inevitably disqualify it from being used for more intensive applications. And like any small sensored camera, the Mavic Mini isn't appropriate for low light usage (That said, some of the sample video of a sunset that I saw at a press event looked impressive, and very usable).
The Mavic Mini weighs less than a single Mavic 2 Pro battery. The unit is small enough to comfortably sit in the palm of your hand. It can easily fit into a small compartment of your camera bag. The legal benefits of having a drone under 250g will have little bearing on professional photographers who intend to use it for business/commercial purposes, but the size and weight certainly aligns well with the shift towards smaller/lighter mirrorless cameras.
The unit doesn't have the same crash avoidance sensors of its older siblings, but the 30 min flight time is pretty mind blowing.
If you haven't tried out a drone yet, the Mavic Mini might be the appropriate entry-level device for you.
---
About the author: Allen Murabayashi is the Chairman and co-founder of PhotoShelter, which regularly publishes resources for photographers. The opinions expressed in this article are solely those of the author. Allen is a graduate of Yale University, and flosses daily. This article was also published here.