Our friend Pye Jirsa over at SLR Lounge has put together a great portrait photography tutorial that explains when and why you SHOULD blow out your highlights sometimes. It might seem obvious to seasoned shooters, but a balanced exposure is not always the right choice.
The main thing Pye is arguing against in this video is capturing "sterile" images that might show off your skill or technique, but lack the emotional punch that a particular subject or scene deserves.
For this particular bridal portrait scene, capturing a balanced exposure by using a flash to light up his model would leave a lot of distracting details in the frame and miss a great opportunity to use harsh highlights as a point of focus that pulls the viewer's eye to the subject. After moving a few things around, re-positioning his subject, and opening up his aperture, here's a look at the final image that Pye was able to capture: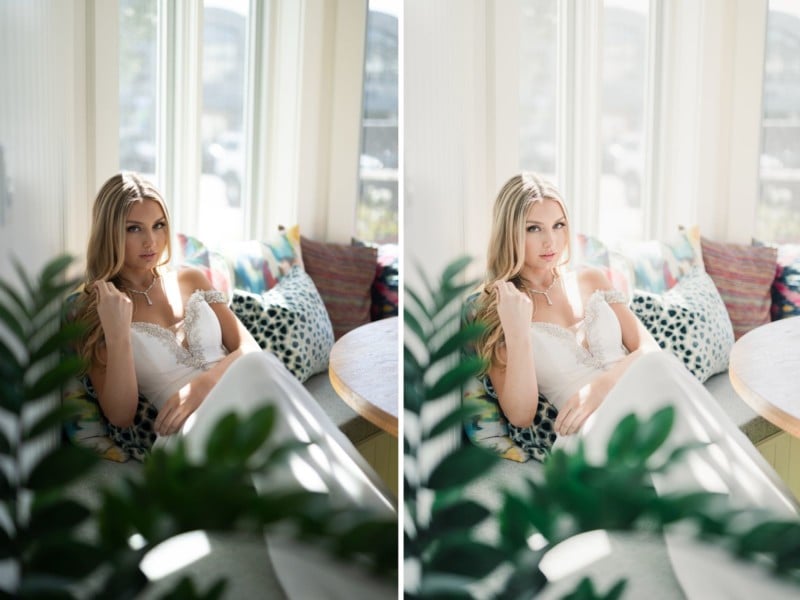 "This is what we would call 'perfectly imperfect,' where we've utilized this imperfect lighting to give the image a sort of 'natural' and 'authentic' vibe to it," explains Jirsa in the video. "So it's okay to blow out your backgrounds, it's okay to shoot bright, especially when it comes to bridal portraits that look amazing when they're bright and airy."
Check out the full tutorial for yourself up top. And if you want to dive into more details about how the photo was framed, shot, and edited, Pye outlined the whole process step-by-step in an article on SLR Lounge.
---
Image credits: Photo by Pye Jirsa and used with permission.