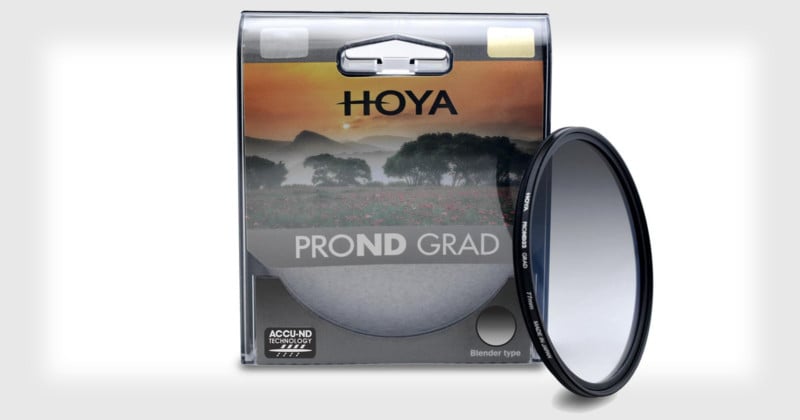 HOYA has announced a new pair of filters called PROND GRAD. The PROND16 GRAD and PROND32 GRAD are circular graduated ND filters designed to help landscape photographers balance the luminosity of bright and dark areas.
"A blender type filter is highly versatile and can be used in a variety of situations, especially when the scenery and horizon have a complex or uneven structure," HOYA says.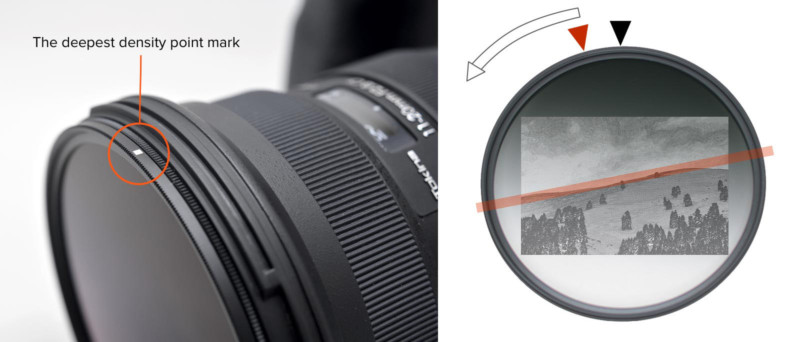 The filters feature an ND gradation made with HOYA's ACCU-ND deposition technology, which the company claims provides the highest quality for photographers.
"HOYA PROND GRAD adopts ND deposition process technology that allows gradation to be distributed equally through the entire filter glass surface," HOYA says. "However, to maintain true density value inside the image area we adjusted the effective blending area in the way that the specified density would start and fade out inside that image area. That will help photographers to apply the required density to the image in the most effective way."
The PROND16 GRAD offers 0-4 stops of light reduction while the PROND32 GRAD offers 0-5 stops.
There's an anti-reflection and water-repellent coating on both sides of the 1.1mm high-quality optical glass. There are also filter threads on both sides of the low-profile rotating frame, allowing you to combine these filters with other circular filters.

Here are side-by-side examples of what these filters can help you achieve:
The HOYA PROND16 GRAD and PROND32 GRAD filters will hit store shelves on July 10th, 2020. The 77mm and 82mm diameter filters will be priced between £110 and £160 (~$136-$197) in the UK. US pricing should be announced soon.
(via HOYA via Digital Camera World)