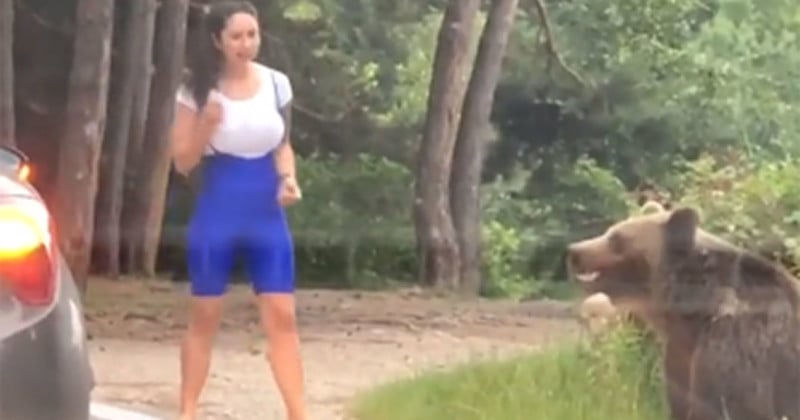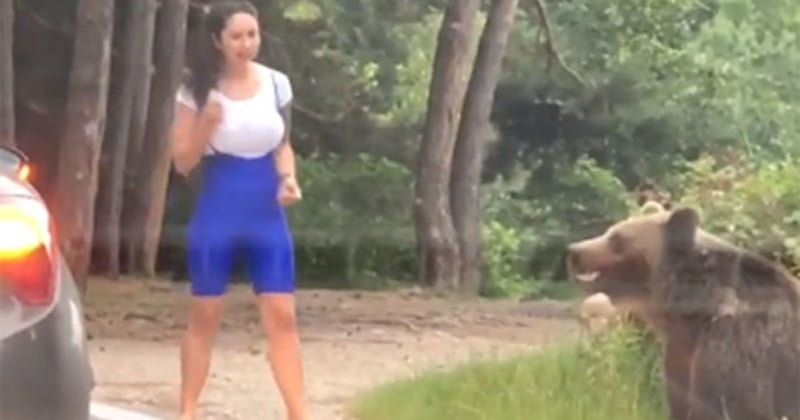 Here's a handy pro tip for life: don't get close to dangerous wild animals to pose for photos with them. A woman recently got a scare when the bear she was trying to get a picture with decided to opt-out of the photo op.
TikTok user Alessandro Băcăoanu shared a short clip in which she stands near a large bear on the side of the road while a photographer shoots photos from safely on the other side of a car.
Without warning, the bear lunges at the woman, who notices the charge just in time and manages to run away into the road.
"Can you see how stupid she is?" a voice in the video is heard saying. "Go into the car. All that risk for a picture with a bear?"
LADbible reports that this encounter occurred in Romania, which has repeatedly warned the public to not treat roadside wild animals as pets.
While Băcăoanu was lucky to have walked away from this close call unscathed, there are reports on a regular basis of people who aren't as fortunate. Just last week, a 72-year-old woman was gored by a bison multiple times in Yellowstone after getting within 10 feet to photograph it.
---
Image credits: Header still frame by Alessandro Băcăoanu