Sony has confirmed that the successor to the Sony a7S II — presumably named the a7S III — will be arriving "later this summer" with a complete revamp of the whole line, including the sensor. Now a new report says the camera will boast the world's best electronic viewfinder (EVF) and a new cooling system.
sonyalpharumors says it has obtained proof and confirmed with reliable sources that the a7S III has "world's best EVF with 9.44 million dot resolution." This world-highest resolution would nearly double the rumored 5-million-dot EVFs that'll be found in the upcoming Canon R5 and R5 mirrorless cameras.
The current Sony a7S II has an EVF with 2,359,296 dots.
Redditor XTJ7 points out that because camera manufacturers count dots (i.e. red, green, blue subpixels) rather than actual pixels, the number of actual pixels will actually be 3,145,728 with a resolution of 2048×1536.
Here's how the resolution of some existing Sony mirrorless cameras compare:
sonyalpharumors is also reporting that the a7S III will feature a "new kind of passing cooling system" to avoid the overheating issues that plagued in the Sony a7S II early in its life (and which led some people to create custom Sony camera body cooling systems).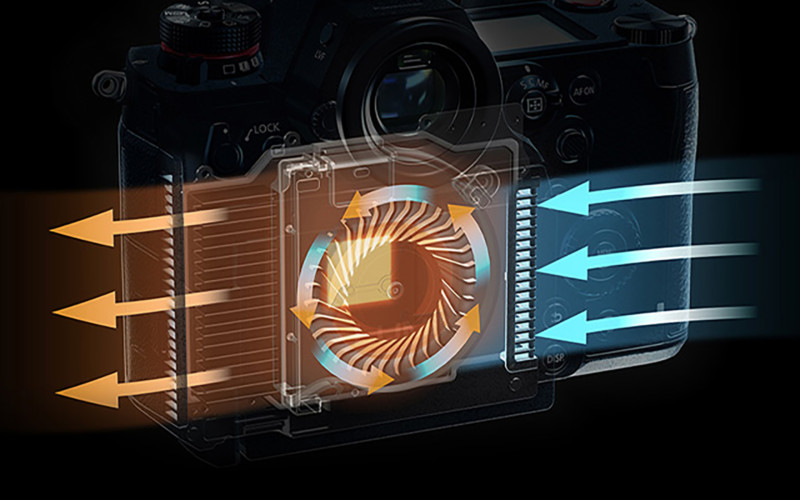 An earlier rumor from September 2019 stated that the a7S III may use a built-in cooling fan like what's found in the Panasonic S1H, but it seems Sony has opted to go for a completely silent passive system instead.